Miss Hong Kong 2012 second runner up, Tracy Chu (朱千雪), is one of the most loved winners in recent pageant history. The 32 year old winner is often labeled as the "citizen's Miss Hong Kong". The reason being she is well educated, down to earth, and has a good image.
Former Miss Hong Kong Tracy Chu Sets Her Sights on Becoming a Lawyer, Not Relying on Family Fortune
2012 Miss Hong Kong Second Runner Up, Tracy Chu, Marries Doctor Boyfriend in Bali
Tracy Chu took a break from acting in 2015 to get her Masters in Social Sciences and Corporate Communications at the Chinese University of Hong Kong. Then in 2016, she studied law at The University of Hong Kong. The following year, she signed up for a course to get her PCLL and got onto the Dean's List. In June of this year, Tracy Chu worked at a law firm in Admiralty as an intern and finished her internship at the end of August. She became a fully licensed lawyer at the same law firm. While all this was happening, she also got married last year to her childhood sweetheart.
Tracy Chu isn't Pregnant, "Just Fat"
She is perhaps best known for coupling with Vincent Wong (王浩信) in "Over Run Over" (EU超時任務) and "Legal Mavericks" (踩過界). In both series, the couple don't end up together, which has left a bitter memory in the hearts of the audience. As "Legal Mavericks" is currently re-airing, hk01.com spoke with Tracy Chu, who expressed, "It left a very deep impression because I didn't have time to fully invest a few months into filming at the time. So the company was willing to cater to my schedule. I felt very lucky."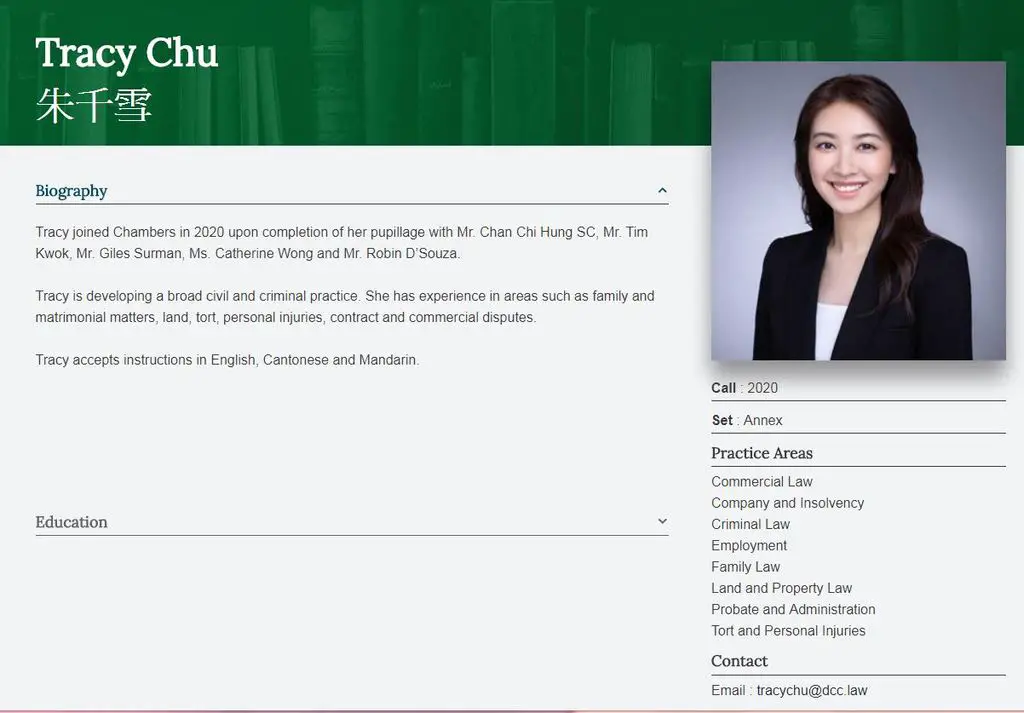 Because of her law career, Tracy Chu has substantially decreased acting jobs. However, Tracy Chu hasn't given up on acting yet. When asked if she would take on acting again, she said, "If there is an opportunity, I would like to collaborate again."
Credit: hk01, Tracy Chu IG