It was a special Mid-Autumn Festival this year as it also landed on China's National Day, which is the start of the "Golden Week". All the major Chinese networks held their gala celebrating both holidays. Hunan TV had their annual Mid-Autumn Festival Gala with a movie featuring different stories. One of the segments was called "I Want Us To Be Together" (我要我们在一起), featuring Qin Lan (秦岚) and Fan Chengcheng (范丞丞).
Lawrence Wong Thanks His Boss and Once Rumored Girlfriend Qin Lan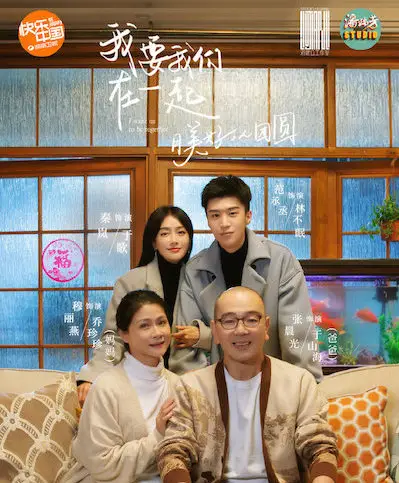 Qin Lan Suspected of Allegedly Lying about Her Age
Like a lot of single women in China, "Yu Ge" (played by Qin Lan) is pressured with the dilemma of bringing home a boyfriend for the Lunar New Year holiday to meet her parents. She goes on several blind dates in hopes of finding a match, but none of them pass the test. She is relegated to asking "Lin Bumin" (played by Fan Chengcheng), who works at her restaurant and is 9 years her junior, to accompany her home as a last resort. Qin Lan is actually 19 years Fan Chengcheng's senior in reality.
Qin Lan Shares Her Impression of Upcoming Co-Star, Godfrey Gao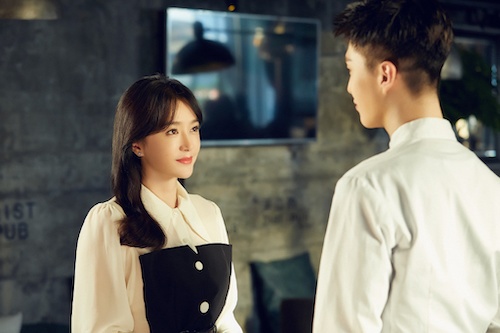 Qin Lan, Wu Jinyan, and Nie Yuan Reunite in New Series, "The Heritage"
Hilarity ensues as the first time "Lin Bumin" meets "Yu Ge's" parents, he is kneeling down because he tripped. "Yu Ge's" parents also decorated her room, which she will be sharing with "Lin Bumin" like it's their weedding night. He also doesn't eat spicy food or drink alcohol. On the first night of dinner, "Yu Ge's" parents cook up a feast of spicy food and her father encourages him to a drinking fest. This goes on for a few days at the house and it becomes a running joke when "Lin Bumin" is constantly puking in the toilet.
Qin Lan Doesn't Need People to Worry about the Use of Her Uterus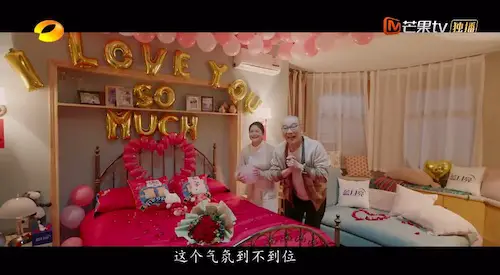 Fan Chengcheng was a Fan Boy for "Youth With You 2020" Trainee, Shangguan Xiai, on Debut Night
"Yu Ge's" parents get along with "Lin Bumin" very well and like him a lot, but reality sinks in for "Yu Ge" as she remembers the relationship is fake and that she is 9 years older than him. She tells her parents he's not suitable because of the age difference and warns them not to get too used to him in the event they break up.
Fansite Denies Rumors NEXT is Regrouping with New Members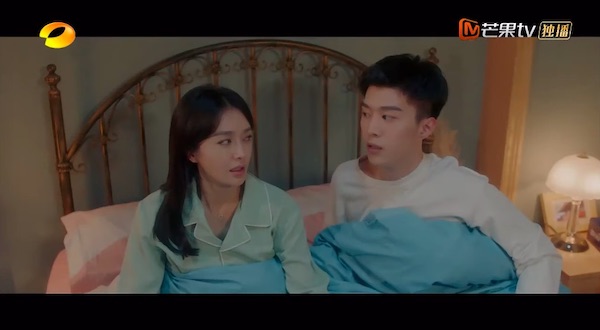 Fan Chengcheng Doesn't Tell His Parents He is Dating Because of What They Did to Fan Bingbing
Just as the trip is about to end, the COVID-19 pandemic is introduced into the storyline, which leaves the family of four stuck at home due to the lockdown. After the 14 day quarantine, "Lin Bumin" goes on a grocery run and is forced to quarantine separately from the family after coming into contact with an infected person.
Fan Chengcheng Claps Back at Sasaeng Fans
Things are going fine and "Yu Ge" and "Lin Bumin" start to develop feelings for each other while communicating through video chat. After the 14 day quarantine is over, "Yu Ge" is worried as she hasn't heard from "Lin Bumin". She goes to the quarantine quarters he is staying at and is frantic as she can't find him. She later sees "Lin Bumin" dressed in PPE gear. It turns out he decided to stay behind after his quarantine period was up to help out on the frontline as there was a shortage of workers. He was busy all day and forgot to charge his phone.
Fan Chengcheng's Co-Stars Tell Him Why He's Still Single
Fan Chengcheng Reacts to Being Liked by Eason Chan's Daughter
After the lockdown is lifted and some sort of normalcy is restored, the couple goes back to working at the restaurant like nothing happened. For the finale, "Lin Bumin" tricks "Yu Ge" into believing he is in danger. She goes to look for him, but when she arrives, "Lin Bumin" sticks a candy in her mouth with a display of flowers and "I LOVE U" in the background. "Yu Ge" tells "Lin Bumin", "You are very childish." which he responds, "That's why I need a mature and good looking woman."
Qin Lan is "The Woman Who Cannot Fall in Love" with Dylan Wang in New Series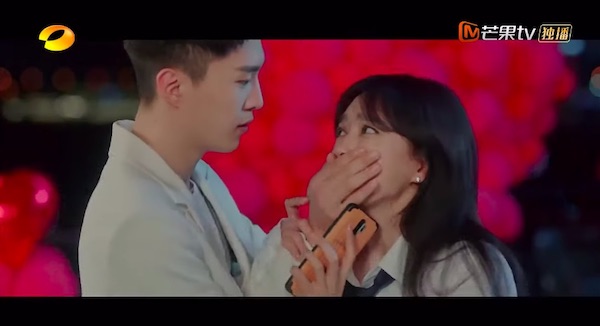 Qin Lan Reveals Why She Was Always Offered Second Female Lead Roles Prior to "Story of Yanxi Palace"
After a long speech, "Lin Bumin" finishes by asking "Yu Ge" to be his girlfriend. The two embrace for a hug and it ends. After the segment aired, the hashtag "FanChengcheng is very suitable to portray the young pursuer" was trending on Weibo for his performance. Many fans were mesmerized and felt he was very suitable to portray the younger character who is making the moves and doing the pursuing.
Qin Lan Won't Settle for the Sake of Getting Married