Qin Lan (秦岚) became a household name as "Fucha Rongyin" in the 2018 hit series, "Story of Yanxi Palace" (延禧攻略). Since then, she has been busy filming series, filming endorsements, attending events, and more. However, Qin Lan revealed it wasn't always like this. Qin Lan recently sat down for a candid interview with Harper's BAZAAR China's Editor-in-Chief, Su Mang (苏芒), on the show, "The Super Sisters" (了不起的姐姐).
Qin Lan Doesn't Need People to Worry about the Use of Her Uterus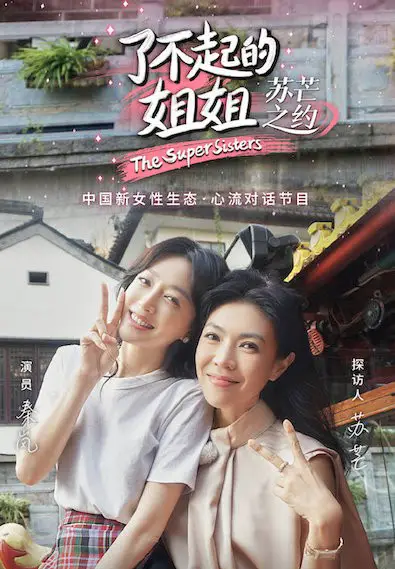 Fan Chengcheng Pretends to be Qin Lan's Boyfriend in Hunan TV's Mid-Autumn Festival Segment
When talking about her career prior to getting the role of "Fucha Rongyin", Qin Lan revealed, "Without this role "Fucha Rongyin", a lot of series came to me with second female lead roles. Because the female lead roles are for the fresh flower. Who is willing to watch a woman who is close to her 40s date a younger hunky guy?"
Qin Lan Suspected of Allegedly Lying about Her Age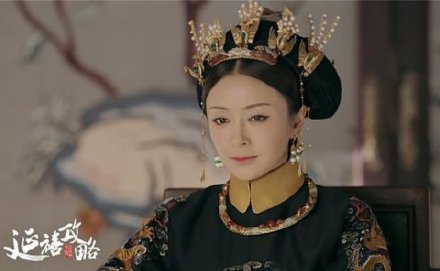 Qin Lan, Wu Jinyan, and Nie Yuan Reunite in New Series, "The Heritage"
After "Story of Yanxi Palace", Qin Lan filmed "We Are All Alone" (怪你过分美丽) in 2019, which featured the late Godfrey Gao. She played "Mo Xiangwan", a celebrity manager who is savage, determined, and a strong career woman. Su Mang asked Qin Lan how she got this role as it seemed like such a huge contrast from her prior roles. Qin Lan explained she wanted to find a different version of herself in a character and "Mo Xiangwan" made her get out of her comfort zone.
Qin Lan is "The Woman Who Cannot Fall in Love" with Dylan Wang in New Series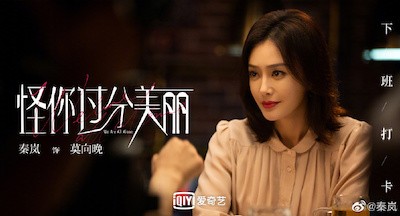 Qin Lan Shares Her Impression of Upcoming Co-Star, Godfrey Gao
Qin Lan also said she was shocked when the production team looked for her to play the role. When she asked them why they would think she was suitable, she explained, "They would think they need to find this type of a contrast in a character, to give everyone more expectations and possibilities."
Lawrence Wong Thanks His Boss and Once Rumored Girlfriend Qin Lan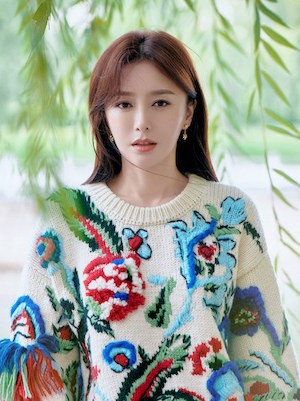 Qin Lan Won't Settle for the Sake of Getting Married
Even though Qin Lan didn't come from an acting school, she learned from the school of "society". She had to put in more effort like when people got off work, she would be on set watching the camera to study how some teachers and other actors performed. Qin Lan got the acting bug from her first series. She thought it was very fun and interesting. She recalled the first time she acted that, "It felt like I was falling in love with the camera. When it was filming me, I felt very excited. I was nervous and excited, but I also wanted to express and let it record all my expressions."