It's no secret that the culture of "sasaeng fans", who are really obsessive and stalker fans, exist among Asian entertainment industries. Nine Percent and NEX7's Fan Chengcheng (范丞丞) is the latest victim of sasaeng fans following him around. However, these sasaeng fans had some words for Fan Chengcheng, which ended in an unpleasant encounter.
Manager Refutes Fan Chengcheng's Dating Rumors
Fan Chengcheng recently did a live stream at a restaurant and naturally, there would be fans surrounding him. His assistants repeatedly refused to let the fans come near him to take photos. ​​​​After the streaming was over, he left the restaurant. Lo and behold, the sasaeng fans surrounded the door, leading to an altercation between Fan Chengcheng's assistant and the sasaeng fans. Out of desperation, Fan Chengcheng's assistant took out an umbrella to block the sasaeng fans' view. However, one particular sasaeng fan was livid and started shouting at Fan Chengcheng saying, "It's because you're like this, that's why it's such a mess. Came here running to see you, for what?" Fan Chengcheng clapped back at the sasaeng fan saying, "Can sasaeng fans be called fans?" These so called fans said they no longer follow him anymore.
Fan Chengcheng Doesn't Tell His Parents He is Dating Because of What They Did to Fan Bingbing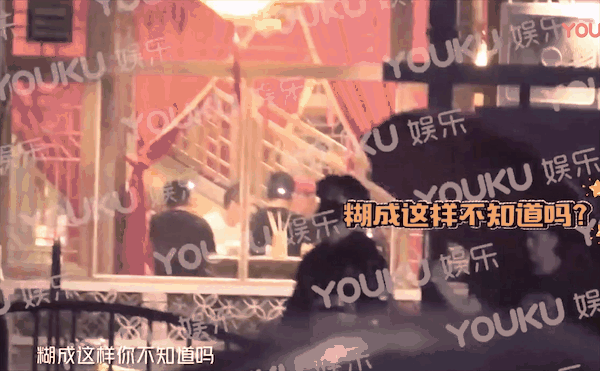 Justin Huang Minghao Tells Fans to Keep Their Distance
Watch Fan Chengcheng's assistant yell at the sasaeng fans: http://t.cn/Ai08EGwF?m=4389908107522266&u=5255814135
Fan Chengcheng's Co-Stars Tell Him Why He's Still Single
This wouldn't be the first time Fan Chengcheng encountered sasaeng fans. There was an incident where sasaeng fans cancelled the flight tickets for Fan Chengcheng and his staff members. This happened again recently, while he was filming his drama in Hengdian. They tried to contact the police, but still wasn't able to locate this person. Out of desperation, one of his staff members, went to Weibo on June 25th, pleading with this person to stop their actions and warned them they would take legal action.
Credit: ETtoday.net, Weibo (1, 2, 3, 4)