Fan Chengcheng (范冰冰) was caught up in dating rumors when pictures and videos of him hanging with a long haired girl surfaced today. The rumors allege Fan Chengcheng was on a date with a long haired girl. He was having dinner with friends with his female companion present. However, the pictures don't show any intimate interactions between the two.
Fan Chengcheng Doesn't Tell His Parents He is Dating Because of What They Did to Fan Bingbing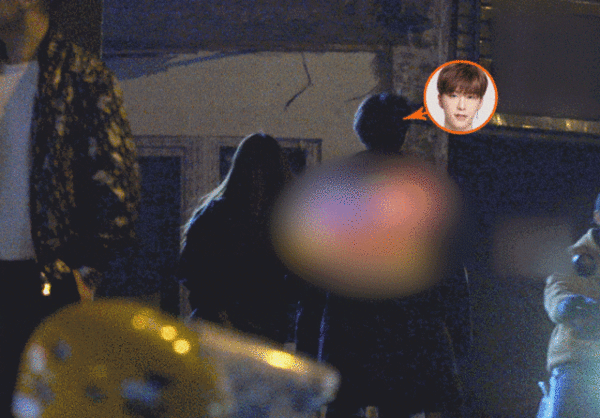 William Chan, Johnny Huang Jingyu, and Fan Chengcheng Headline New Variety Show, "Chase Me"
His NEX7 bandmate, Huang Xinchun (黄新淳) was said to be present at the dinner too.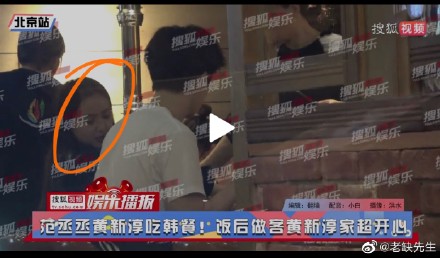 Fan Chengcheng Claps Back at Sasaeng Fans
It's reported there was a male friend standing in between Fan Chengcheng and the female companion after dinner was over. They got onto Fan Chengcheng's work car and drove back to his neighborhood. However, the rumors alleged it was just him and the female companion who got out of the car.
Fan Chengcheng's Co-Stars Tell Him Why He's Still Single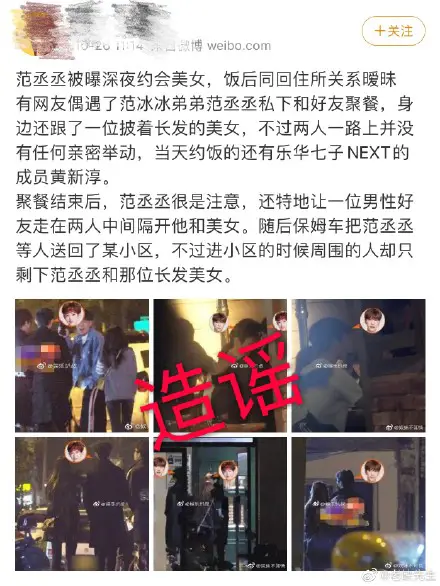 Fansite Denies Rumors NEXT is Regrouping with New Members
Fan Chengcheng's manager immediately refuted the dating rumors. He posted on Weibo clarifying, "Thank you everyone for your interest in Fan Chengcheng's staff member. Let me formally introduce, this long haired pretty girl who you guys say is accompanying Fan Chengcheng left and right is his cousin. She is an executive manager at my company. She is single at the moment. Hope everyone can enthusiastically help her find a partner. If there are suitable men, I am willing to be the matchmaker." He also posted pictures of the female companion, who turned out to be Fan Chengcheng's cousin, accompanying him for work.
NINE PERCENT's Xiao Gui is Asked if the Group will Assemble Again in front of UNINE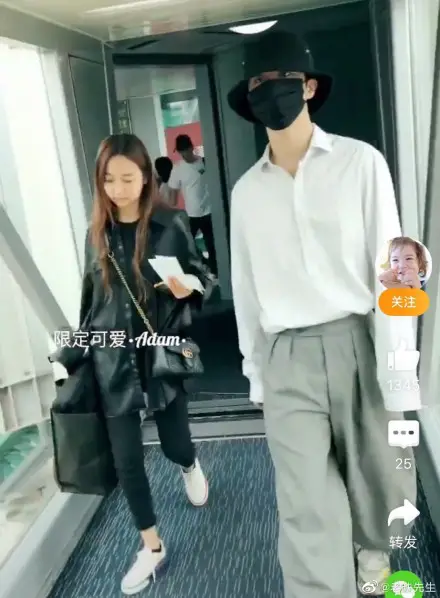 NINE PERCENT Promises to Reunite on April 6 Every Year