Even though NINE PERCENT disbanded on October 6, they held their "More Than Forever" farewell concert in Guangzhou today. There were a lot of mixed emotions and tears from the members. They performed songs from their first album, "To the Nines", such as "Rule Breaker" (创新者), "Good Things", and "Inseparable (离不开)". Aside from the group songs, each member also performed their own songs. However, what upset fans the most was that the group didn't perform the iconic theme song, "Ei Ei" from "Idol Producer", one last time.
NINE PERCENT's Xiao Gui is Asked if the Group will Assemble Again in front of UNINE
Cai Xukun's Work Studio Denies Dating Rumor with Zhou Jieqiong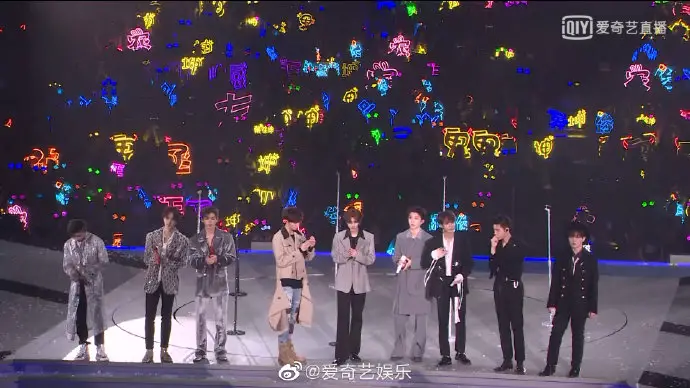 NINE PERCENT's Chen Linong Saves a Fan From Falling Like a Boss
Each member expressed their "graduation" feelings before starting the concert and also at the end of the concert.
You Zhangjing
Before concert: "It's been awhile since 9 people gathered together. Today is also the last concert. It was really "high" while preparing for it.
End of concert: "In these 18 months, I spent a lifestyle that I never even dared to dream of before. NINE PERCENT gave me so, so much. We don't talk that much regularly, but we still have the same feelings. This is what I especially like about you guys. I hope we can all become better. I love you guys."
Chen Linong and Zhou Jieqiong Rumored to Star in Chinese Remake of "Someday or One Day", Alice Ko and Patrick Shih React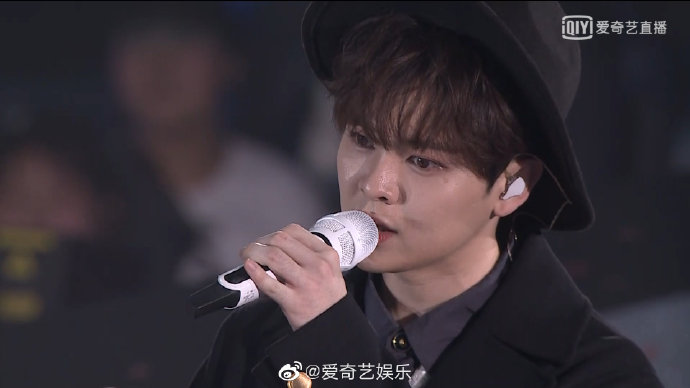 Fan Chengcheng was a Fan Boy for "Youth With You 2020" Trainee, Shangguan Xiai, on Debut Night
Wang Ziyi
Before concert: "Thank you everyone for being with us on our graduation day."
End of concert: "I really liked being alone before. I started becoming cheerful after being with them. There are a lot of happy moments."
NINE PERCENT's Wang Ziyi Denies Dating Rumors with Singer, Lexie Liu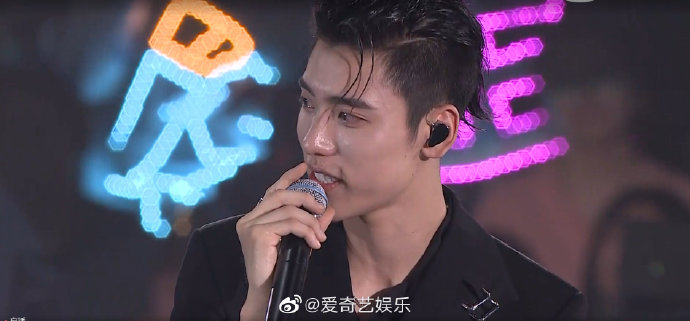 Zhu Zhengting's Mother is Pressuring Him for Grandchildren
Lin Yanjun
Before concert: "I am very thick skinned today and say that this is my home turf. This is where I grew up. I am very happy to have such a milestone ending in a city so familiar to me."
End of concert: "NINE PERCENT is a dream to me. Thank you guys for accompanying us to chase our dreams. We will also accompany everyone to chase your own dreams, stay by your sides forever."
NINE PERCENT's Lin Yanjun and Korean Dance Choreographer, Faryoung Kim, Deny Dating Rumors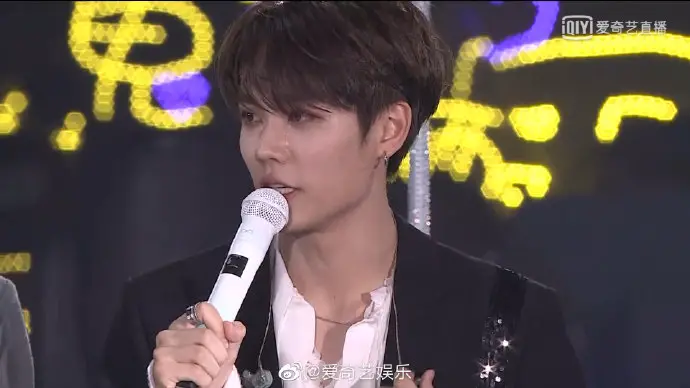 Fan Chengcheng's Co-Stars Tell Him Why He's Still Single
Fan Chengcheng
Before concert: "Very happy to be in Guangzhou. Hope we can give everyone deep memories today. Let's have fun everyone.
End of concert: "I'm already 19 now. Time past by really fast. I really don't want to cry, but I've held back for a long time. This is our best graduation ceremony."
Manager Refutes Fan Chengcheng's Dating Rumors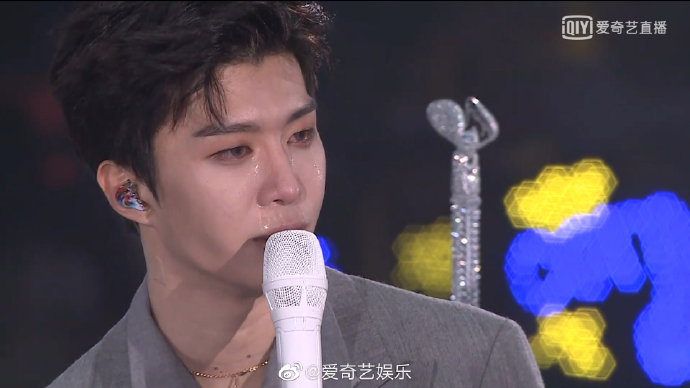 Fan Chengcheng Doesn't Tell His Parents He is Dating Because of What They Did to Fan Bingbing
Cai Xukun
Before concert: "I didn't prepare a draft today. Thinking about what I want to say. Everytime I see you guys, I am very happy. At this moment right now, it's the happiest. Let's enjoy ourselves and have fun today."
"Idol Producer" Boys Show Support for Cai Xukun as the PD of "Youth With You 2020"
End of concert: "I'm not good with partings. There are a lot of words I keep stored in my mind. Nine of us are more often apart than together. Recently, we had a meal and talked a lot. Hope everyone doesn't treat today as the end. This is our new beginning."
Chen Linong Sheds Tears Talking about His Father's Whereabouts on NINE PERCENT's "More Than Forever"
Chen Linong
Before concert: "Welcome everyone to our last concert. The nine of us really miss you guys."
End of concert: "NINE PERCENT the name has indeed ended, but our hearts are connected together. I only knew the significance of the song "Inseparable" (离不开) yesterday.
Fans Oppose to Justin Huang Minghao's Collaboration Track with Aria Jin to be Included in His Debut Solo Album
Justin Huang Minghao
Before concert: "Specially grateful to everyone who came to support us. I have really heavy eye makeup today so that I wouldn't cry. If I cried, my eye makeup will smudge."
End of concert: "I'm not really someone who gets sad easily. I've never cried on stage. Near the concert date, my mind was full of happiness. We are the best. Seeing so many people support us, I am very proud. NINE PERCENT in my mind will never disband. You guys are my team mates, brothers for life."
Justin Huang Minghao Became Homeless Because of Sasaeng Fans Following Him
Zhu Zhengting:
Before concert: "This is the last time I will introduce myself like this. I am really thankful for so many people who came to support us. I hope today's performance will give you guys the best memory."
End of concert: "I am especially nervous today because I really want to perform well. I have to say sorry to you guys. Thank you guys for accompanying us during this time. I know our relationship is very good, but I didn't think our relationship is this deep. I really don't want to part with you guys."
Fan Chengcheng Claps Back at Sasaeng Fans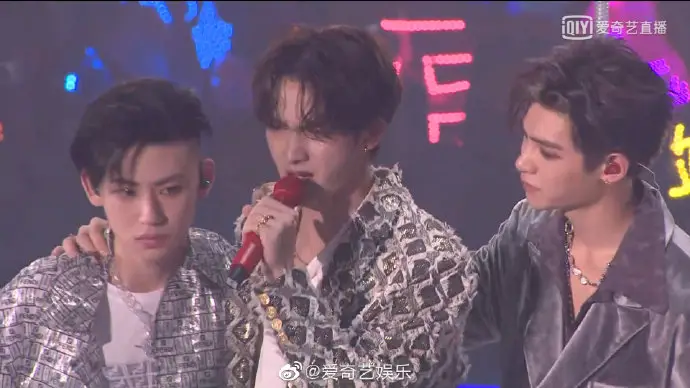 Zhu Zhengting Recounts the Time Sasaengs Almost Caused His Car to Flip Over
Xiao Gui:
Before concert: "Very happy everyone came to see our graduation concert. Once again, I am standing side by side with my brothers. The feeling is really good. Thank you everyone for supporting us for all this time. Hope we can give the nine of us and our fans, a satisfying answer sheet today."
End of concert: "I've never been so nervous like today. NINE PERCENT is a very precious treasure to me. Our mutual trust and rapport makes me feel invincible. This moment might be the spirit of the group. We will soon be taking down this title. We don't know what's going to happen in the future, but I hope each one of us will be even better in the future. We will definitely see each other at the top."
Zhu Zhengting Warns His Sasaeng Fans and Retaliates By Posting Their Pictures
Prior to the concert, the group held their last interview as a group in good spirits. The group revealed on their disbandment day, they had dinner together and looked back on their memories. The idea to post up the "Forever" pictures was suggested by You Zhangjing. When asked if they had selected an anniversary date for a reunion, they answered they will reunite on April 6th, the day of their debut, each year. Whoever doesn't come, they will just post pictures on Weibo and not say who it is. On what makes them the most nervous about their future developments, Fan Chengcheng jokingly said, "Idol Producer 8".
Watch the interview here: http://t.cn/Aiu0xk4k
Wan Peng Falls in Love with Evan Lin Yanjun at First Sight in "Crush"
Fan Chengcheng and Zhu Zhengting also posted up a collage of pictures with the members on Weibo.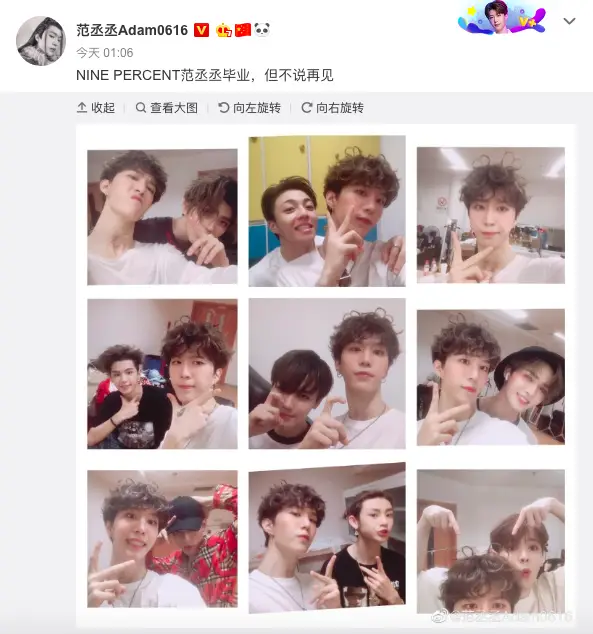 "1,2,3,4,5,6,7,8,9 PERCENT!"