You know you've made it big when you randomly get dragged into dating rumors based on circumstantial evidence. Wang Ziyi (王子异), member of the now disbanded group, NINE PERCENT, is actively promoting on variety shows and is a topic of discussion as he had a role in the iQiyi series, "We Are All Alone" (怪你过分美丽). Rumors started circulating between Wang Ziyi and singer, Lexie Liu (刘柏辛), when a netizen had listed all the "evidence" that pointed to them dating.
NINE PERCENT Promises to Reunite on April 6 Every Year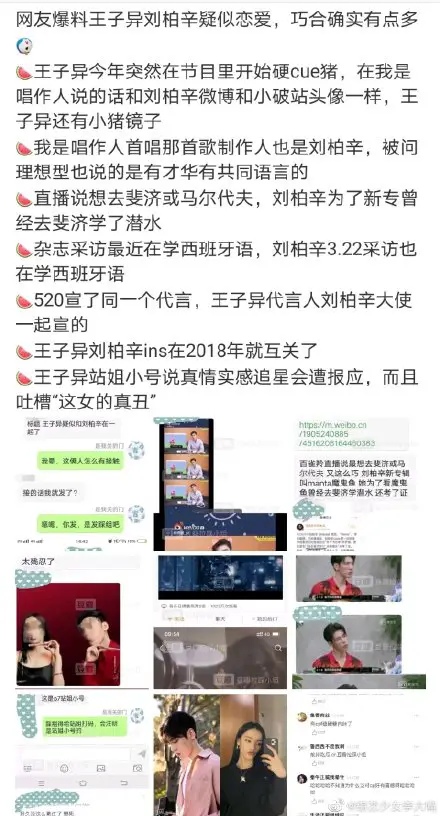 NINE PERCENT's Xiao Gui is Asked if the Group will Assemble Again in front of UNINE
This netizen claims that Wang Ziyi mentioned "pig" on a variety show and tied that to Lexie Liu as her header pic is of a pig. Wang Ziyi had previously mentioned he wanted to go to Fiji and the Maldives. This was associated with Lexie Liu because she had traveled to Fiji to learn how to scuba dive for her new album. This person claims they are both currently learning Spanish.
NINE PERCENT's Lin Yanjun and Korean Dance Choreographer, Faryoung Kim, Deny Dating Rumors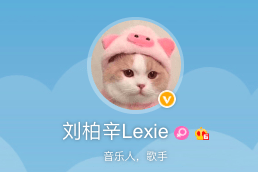 Wang Ziyi's studio denied the rumors saying, "Currently single. Don't create rumors. Thanks to everyone for their concern." Wang ZIyi also shared his messages he left in the "We Are All Alone" fans group chat. He wrote, "Did today's news worry everyone? Luckily, no one believed it. I hope fake news or rumors with the opposite sex won't be an obstacle for me to collaborate and communicate with other outstanding artists."