Taiwanese artist, Chen Linong (陳立農), debuted in second place as a member of Nine Percent in last year's "Idol Producer" (偶像练习生). He is known for his vivacious character and ability to capture fans with his pure heart. It's said a lot of his fans like his considerate and attentive personality the most. He is known for treating his fans really well and is genuinely concerned about them. There is a recent clip of him saving a fan from falling backwards, garnering much attention from fans.
Chen Linong Sheds Tears Talking about His Father's Whereabouts on NINE PERCENT's "More Than Forever"
Cast Members Get Candid in "Keep Running" Season 3 Finale
Fan Chengcheng's Co-Stars Tell Him Why He's Still Single
Chen Linong is currently filming a movie in Heng Dian studios. He is often seen wearing a cap and a mouth mask, accompanied by his manager. There are always fans greeting him at his hotel daily to get a glimpse of their idol. The fans are taking pictures and videos of Chen Linong while he is on his way to work or getting off work. This particular time a male fan was walking in front of Chen Linong to capture pictures of him. He crashed into a garbage can and almost fell over. Luckily for the fan, Chen Linong had quick reflexes. He grabbed onto the male fan like a boss and saved him from falling.
Fan Chengcheng Claps Back at Sasaeng Fans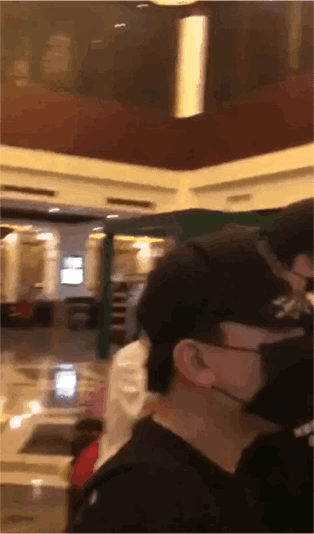 Zhu Zhengting's Mother is Pressuring Him for Grandchildren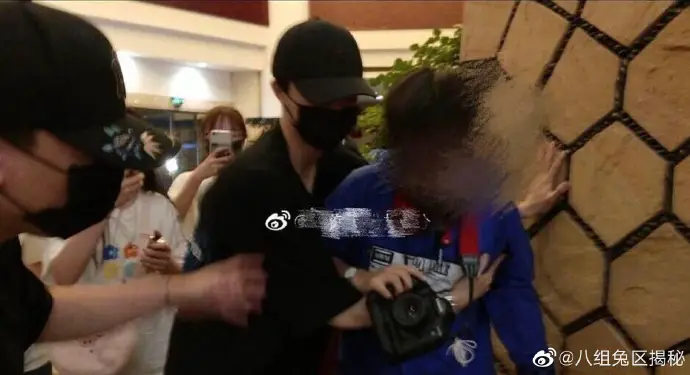 Yuehua Entertainment Responds to Zhu Zhengting Being Shoved by Bodyguard
This wouldn't be the first time he protected the safety of his fans and passersby. The previous incident happened at the airport. He told a fan "Be careful, come back!" because while she was walking backwards snapping pictures of him, there was a granny in a wheelchair passing by. Chen Linong was afraid the fan and the granny would crash into each other, which prompted him to alert the fan. This earned Chen Linong praise for demonstrating the proper behavior as a public figure and idol to maintain order amongst fans in public spaces.
Watch the clip of Chen Linong telling his fan to "come back": http://t.cn/EGxE7RW
Credit: ETtoday.net, Chen Linong IG, Weibo (1, 2)