Break up rumors are circulating around Riley Wang (王以綸) and Yao Yao (郭書瑤) once again. Taiwanese magazine, China Times Weekly (時報週刊), first reported the rumors of Riley Wang and Yao Yao breaking up. It seemed like Yao Yao responded to the rumors when she posted this caption on Instagram today: "There is a limit to everything. Nothing can be together forever. There is nothing that can't be separated either. Only true love won't disappear." It was also discovered Riley Wang and Yao Yao unfollowed each other on Instagram in June, further spurring on the break up rumors. Yao Yao has also unfollowed Riley Wang on Weibo, while he still follows here there.
Riley Wang Reveals How He Would Confess to Someone He Likes
Yao Yao Clarifies Relationship with Riley Wang Hasn't Changed
Riley Wang Starring in New Web Series, "First Romance"
The two met on the set of Taiwanese series, "Attention, Love!" (稍息立正我愛你) in 2017. The couple admitted to dating after being caught kissing in a taxi cab in 2018. Just in May, Yao Yao shot down the break up rumors at an event. Though she did admit the long distance was an issue as Riley Wang is often shooting overseas, she also said it makes them cherish the times they are together even more.
Riley Wang is Making Fangirls Melt in "I Hear You"

Yao Yao and Bruce Hung Have Bed Scenes from the Bedroom to the Dining Table in "Mother To Be"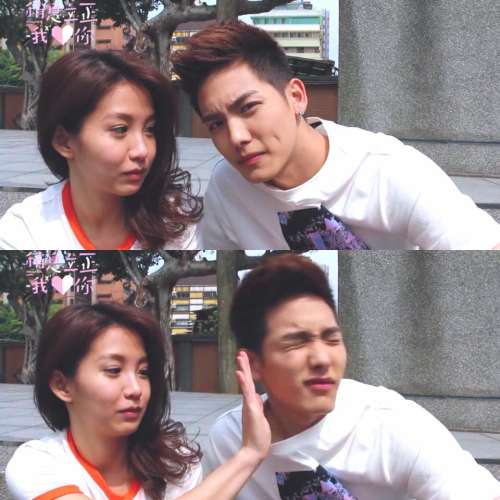 Riley Wang is Not Getting "The Girl" in Rom-Com, "Everyone Wants To Meet You"
Yao Yao's manager responded to the rumors saying, "Thank you for the concern." and expressed they don't interfere with their artists' personal lives.
Credit: ETtoday.net, China Times Weekly, Weibo (1, 2)