Yao Yao (郭書瑤) and Bruce Hung (禾浩辰) attended the press conference for their new Taiwanese drama, "Mother To Be" (未來媽媽), on May 20. They will be portraying a newlywed couple. As the title suggests, Yao Yao's character tries all different kinds of methods to get pregnant after she suffers a miscarriage from an accidental pregnancy. The series will focus on a lot of female themed topics such as marriage, having children, and dealing with infertility.
Gui Gui Talks about Her Relationship with Rumored Boyfriend, Bruce Hung
Riley Wang and Yao Yao Rumored to Have Broke Up
At the press conference, Yao Yao and Bruce Hung revealed their first scene was already a bed scene. They have bed scenes from the bedroom to the dining table in a restaurant, living room, and anywhere they see fit. There is practically a kiss scene in every shot. Yao Yao even took out her phone and showed pictures from the first scene where she is on top of him during a bed scene.
Yao Yao Clarifies Relationship with Riley Wang Hasn't Changed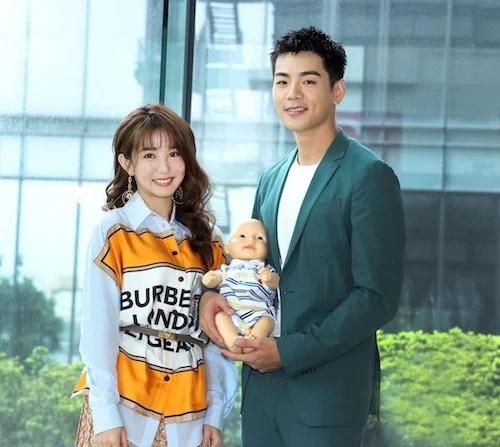 Are Gemma "Gui Gui" Wu and Bruce Hung More than Just Friends?
In the beginning, Bruce Hung didn't dare to act freely. Yao Yao said she wanted him to relax and said, "I trust him 100%, so whatever he needs to do is okay. I kept telling him not to be afraid because he was really stressed and wouldn't dare to touch anywhere. In the end, I even wanted to grab his hand to touch me directly." Yao Yao also hired an instructor to help her get into character. When mentioning about her character's miscarriage, she started crying and said, "It's true I get really hypnotized when I am filming. Just like when the baby is lost, it feels like it really happened. I hope to have the same experiences as the character. I've also experienced her pain. She is really not alone."
Gui Gui Reveals Who She Once Had Feelings for Among Ok Taecyeon, Nick Chou, and Bruce Hung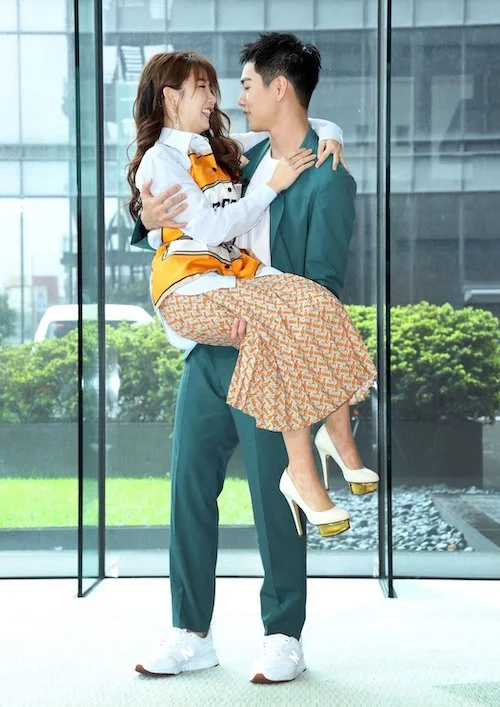 Bruce Hung Shows Off His Sculpted Body for New Series "Hello Again!"
There is also a very noticeable height difference between Yao Yao and Bruce Hung. This the first time the two are acting together. Yao Yao mentioned that one of the reasons she accepted the role was because of Bruce Hung. As they haven't worked together, she felt the both of them would have a lot of sparks. Yao Yao also said she would observe Bruce Hung each day because she doesn't know his real reactions sometimes and she really wants to know if she got through to him. Yao Yao would make assumptions that she failed. Bruce Hung, who was next to her, consoled her saying, "There is. I've been having reactions all along."