Gui Gui (鬼鬼吳映潔) recently went on variety show, "Yule Chao skr" (娛樂超skr). The hosts asked her a variety of questions including personal questions like her weird habits, what part of the opposite sex she notices first, and who she once had feelings for among Ok Taecyeon, Nick Chou (周湯豪), and Bruce Hung (禾浩辰).
Gui Gui Talks about Her Relationship with Rumored Boyfriend, Bruce Hung
There was a quick-fire Q&A challenge. One of the first questions asked was about Gui Gui's weird habits, to which she revealed, she likes to pick her boogers from time to time. When it came to the first part she notices when looking at men, she candidly said, "See whether they're handsome or not." Gui Gui also revealed the most embarrassing point in her career was when she sang off key at a new year's eve concert a few years ago. The most hurtful comment she received due to the incident was when people told her to quit showbiz.
Bruce Hung Shows Off His Sculpted Body for New Series "Hello Again!"
The Q&A portion gets interesting when the hosts ask her who she had once had feelings for among Ok Taecyeon, Nick Chou, and Bruce Hung.
Ok Taecyeon collaborated with Gui Gui in the international version of "We Got Married" a few years back.
Nick Chou and Gui Gui are really good friends.
Bruce Hung worked with Gui Gui a few times and is one of her often rumored boyfriends.
Are Gemma "Gui Gui" Wu and Bruce Hung More than Just Friends?
So what was her answer? She responded, "Nick Chou". The next question was whether she has ever had any sexual fantasies about Nick Chou, to which she immediately said no.
2PM's Ok Taecyeon Shocked Everyone When He Showed Up at a Taiwan Night Market Holding a Girl's Hand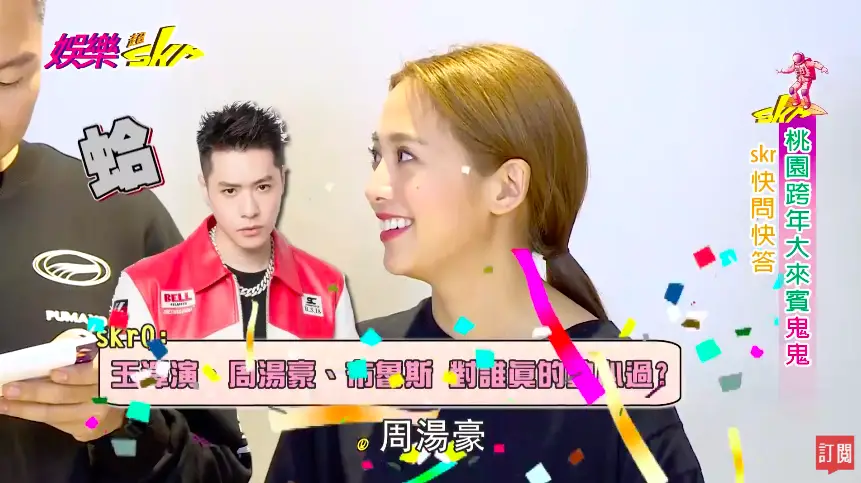 Yao Yao and Bruce Hung Have Bed Scenes from the Bedroom to the Dining Table in "Mother To Be"
When asked why Gui Gui chose Nick Chou, she responds, "Because I've known him the longest and indeed he is the type that I would have feelings for. But those thoughts immediately ended. We've known each other for too long and now we're the type that can really talk about anything. We used to call each other twins because we're both Leos."
Credit: ETtoday, Gui Gui Weibo