Youku is the only platform doing a male idol group survival show this year. Their long awaited second season, "We Are Young 2020" (少年之名), aired on June 26 and was met with a lot of anticipation due to the mentors announced, such as Lay Zhang, and special "Youth Explorer", Jackson Yee. If you have watched other male idol survival shows before, you'll notice quite a few familiar faces on "We Are Young 2020" that have competed on "Idol Producer", "Qing Chun You Ni, "CHUANG 2019", or even "All For One".
Lay Zhang Gives Savage Response on Why He Initially Refused to Join "We Are Young 2020"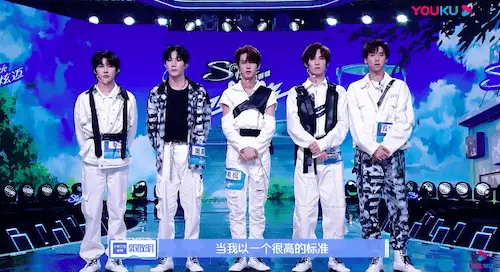 Lay Zhang Recounts Healthy Competition with Kai During EXO's Trainee Days
The recurring theme of the show has been about "hui guo rou" (回锅肉), which is a Sichuan dish called, "twice-cooked pork". This label is often viewed negatively as it refers to contestants who didn't achieve success on survival shows the first time and then joins another show for a second chance. The reason why people are called "twice-cooked pork" is because the pork has to be "returned to the wok and cooked twice", which is said to be a similar experience of survival show contestants.
Lay Zhang Proudly Shows Off EXO to Other Contestants on "CZR II"
Jackson Yee Saw Bits of Himself in "Xiao Bei" from "Better Days"
On the first episode, many contestants mentioned being called "hui guo rou". Almost all the members that performed EXO's "Monster" had some previous experience on survival shows. One of the members, Su Er (苏尔), broke out into tears and said, "I debuted two years ago. I only went on one stage. After debuting, the group disbanded. I never went up on a stage again. Then I was called "hui guo rou"." Tiger Hu (胡彦斌) teared a bit after hearing his words.
TFBOYS Fans Rejoice After Learning Karry Wang Junkai and Roy Wang Yuan Showed Support for Jackson Yi's Movie, "Better Days"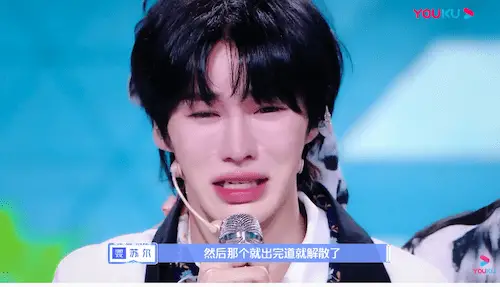 Lee Kwang-soo Wants to Portray Jackson Yee's "Xiao Bei" from "Better Days"
Jacskon Yee (易烊千玺) started talking about his thoughts on "hui guo rou". He said, "I keep hearing this term "hui gui rou". I think this term is very annoying. Netizens who says these words are saying it in a ridiculing tone. But I think you guys should first ask yourselves. When you guys fell down and climbed back up, did you have the courage to start over from the beginning? In addition, they (trainees) are not the same. They are climbing back up again with so many people watching. Even though we are entertaining everyone for the most part, making them happy, fortunate, etc., but everyone who says these kind of jokes should really reflect on themselves afterwards."
Jackson Wang Consoles "We Are Young 2020" Trainee, Su Er, After He Removes His Make Up in Response to Negative Comments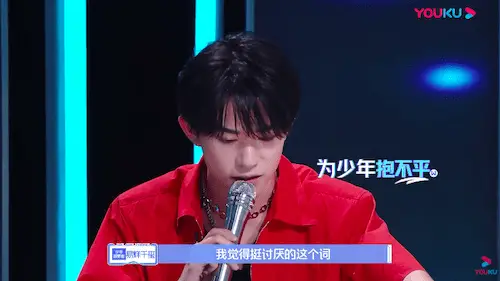 "We Are Young 2020" Debuts 7 Member Boy Group, S.K.Y
Lay Zhang (张艺兴) had also talked about "hui guo rou" in his backstage interview. He said, "What is "hui guo rou"? Rou is rou (meat is meat). Beef is beef, pork is pork. Why do people keep saying "hui guo rou"? When someone joins a show, it's a new start. Stop saying they're "hui gui rou". How about me then? Then you guys can call me "hui guo rou" too."
Lay Zhang: You Can Ridicule Me, But Don't Ridicule Hard Work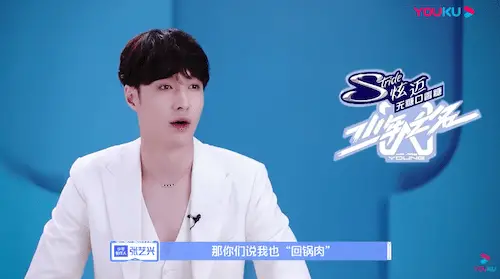 What Does it Take to be a Trainee at Lay Zhang's New Company, Chromosome Entertainment Group?
In the end, Su Er was relegated to the "to be determined zone". However, Jackson Yee used his safety card on Su Er that allowed him to pass into the "entry zone". He explained that he chose to use the card on Su Er was because he had a concert last year called, "Su Er" (玊尔), which is very similar to Su Er's (苏尔) name. Jackson Yee explained the meaning behind "Su Er" (玊尔) is "to focus on yourself. Don't let the outside world change your unique self."
Jackson Yee's "Su Er" concert" https://www.iq.com/play/19rrhwsk0x
Credit: Youku Youtube, Weibo (1, 2)