Lay Zhang (张艺兴) recently sat down with Sina Entertainment for an interview where he talked about various topics. On the day of the interview, Sina reported Lay Zhang had to go to the hospital the previous night to get emergency treatment as he sustained an injury during dance practice. He was seen with bandage wrapped around his leg and walking with a limp.
"Street Dance of China 3" Crowns New Champion, Keven Yang Kai, from Wang Yibo's Team "Yibo Wang Zha Boom!"
When it comes to talking about his spirit, Lay Zhang explains there are three things he abides by: knowing to be grateful, working hard, and making good choices. Aside from balance, Lay Zhang often refers to hard work as a key component to success. The words "hard work" are even part of his Weibo account handle. However, his persistence in hard work has sometimes brought him ridicule. To this, he responded, "I think hard work is a must have requirement for success, but it doesn't mean working hard will definitely equate to success. Everyone ridiculing hard work is not that good. You can ridicule me, but don't ridicule hard work. Everyone who works hard deserves to be respected."
Lay Zhang Recounts Healthy Competition with Kai During EXO's Trainee Days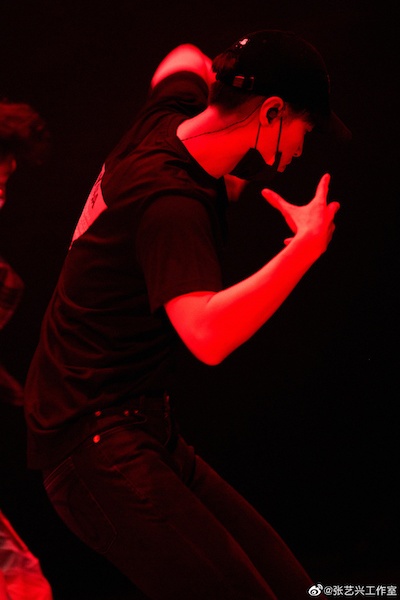 "Street Dance of China 3" Leaders Reveal What Superpowers They Want
On whether he has ever considered to use his own strengths to change the public's perspectives about idols, Lay Zhang explained, "I think there are a lot of idols who have a lot of strengths, including Yibo, who dances very well. Jia'er also dances very well. We are all idols and dance very well. I think this bias requires time and pieces of work to overcome it. So I hope there are more pieces of work to give to everyone. Also hope everyone won't have a biased view of the idol profession. There will definitely be good idols waiting for everyone to discover."
Wallace Chung Talks about Working with the Other Leaders on "Street Dance of China 3"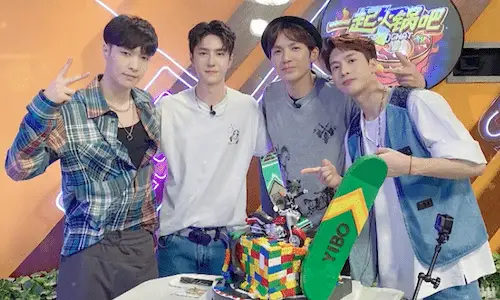 Lay Zhang Proudly Shows Off EXO to Other Contestants on "CZR II"
Lay Zhang was also asked about his dance battle with Wallace Chung on "Street Dance of China 3". Lay Zhang has this to say, "I extremely respect Chung-laoshi. It's just like what a lot of dancers said before, Chung-laoshi represents a certain spirit in dancing. He did all the challenges. So I think Wallace Chung laoshi is a street dance leader who deserves extreme respect."
Lay Zhang Gets Candid about Dating, Music, and His Fans
Aside from "Street Dance of China 3" (这!就是街舞3), Lay Zhang was also filming for series, "Challenges at Midlife" (落花时节), around the same time. He primarily spent the day filming while practicing dance at night. He once said, "I felt like one day's time was used like it was three day's worth of time."
Lay Zhang Gives Savage Response on Why He Initially Refused to Join "We Are Young 2020"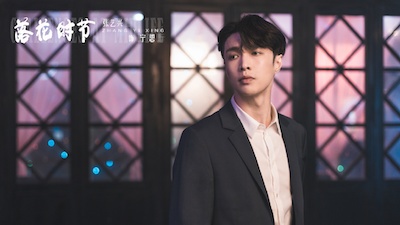 Jackson Yee and Lay Zhang Defend "We Are Young 2020" Trainees Being Called "Hui Guo Rou"
Because of his tight schedule, Lay Zhang has been criticized in the past for being excessive when he was seen making music at the airport. He explained, "No one wants to make music at an airport. If it's done at the airport, it's because the song needs audio mixing. The multi-track needs to be sent to the audio technician…If people haven't personally experienced these things before, they wouldn't know a song's entire production process, the production time. So it's okay. This is different for everyone. I definitely don't want to be taking out my laptop at the airport either. Why would I want to make music at the airport? Listening to music, making music, checking the file at the airport, it's all because there isn't enough time."
Lay Zhang Comments on Lyric Lan and Jin Chen's Praise of His Krumping on "Street Dance of China 3"
Yang Di Apologizes to Lay Zhang and His Fans for "Three Missing One" Reference
Lastly, when asked about changes in his life after raising a cat, Lay Zhang said, "Not as lonely."
What Does it Take to be a Trainee at Lay Zhang's New Company, Chromosome Entertainment Group?