Lay Zhang (张艺兴) was on a show, "Only 3 Days" (仅三天可见), where a camera crew and host, Jiang Sida (姜思达), follows him for three days and experiences his life from a first person point of view. At the end of the three days, he conducts a heart to heart interview with Lay Zhang, where he gets candid about a lot of things ranging from his fervor for music, dating, and his fans.
Tang Wei and Lay Zhang Play Mother and Son in Historical Drama, "Ming Dynasty"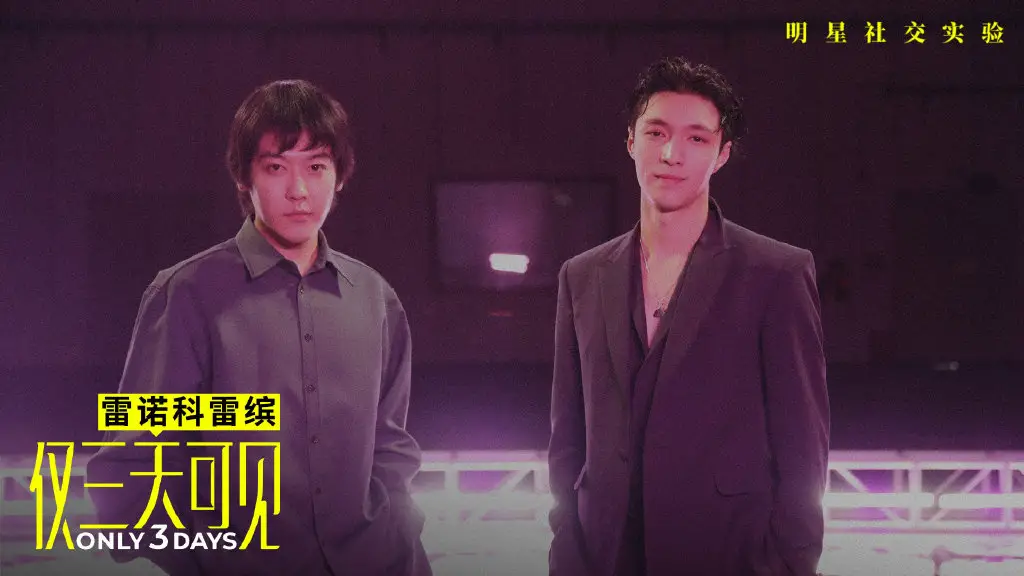 Lay Zhang Reveals There is One Thing He Doesn't Know How to Do
Dating
The filming process was done during Lay Zhang's concert tour. After dance practice, Jiang Sida asks Lay Zhang if he has any desires to get to know other people. Lay Zhang responds, "There are people that I want to get to know better. For example, you like a girl. Even though you like the girl, but you guys talk for a bit, and then there is no follow up. Why? You really don't know them. You don't have time to get to know them, so you can't start. It takes a lot of courage to tell someone you like them."
Lay Zhang Almost Tripped When Stage Lift Suddenly Descended While He was Trying to Walk Off Stage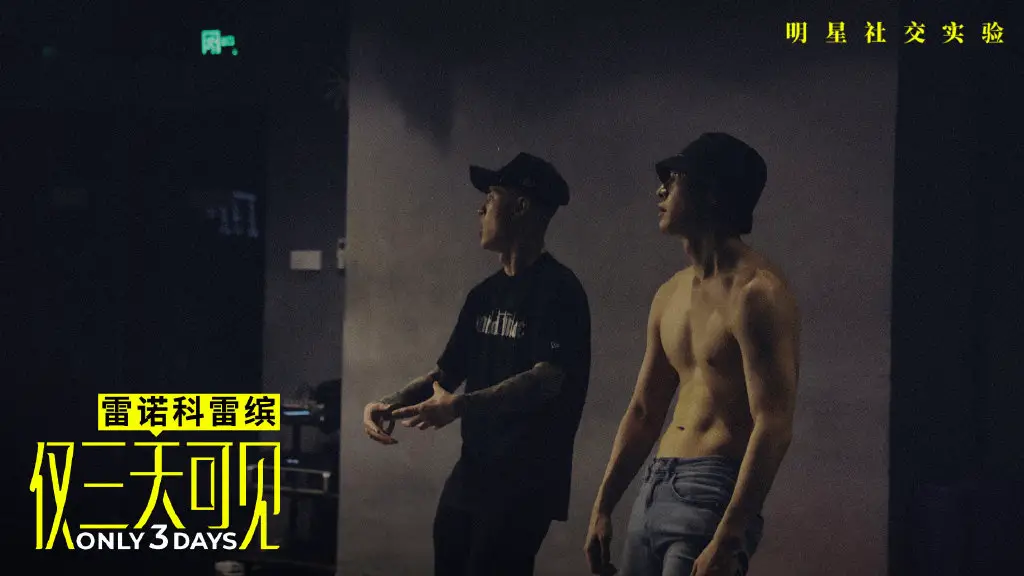 Lay Zhang Remained Calm While Fans Were Crowding His Car
Lay Zhang then says he doesn't really have much confidence in this area. Jiang Sida is surprised and tells him that if he really wanted to, he can say he likes whoever he wants and there shouldn't be much difficulty. Lay Zhang responds back, "Huh? You are oversimplifying this a bit." Jiang Sida then asks him, "Don't you have someone you like lately?" Lay Zhang immediately says, "No."
Lay Zhang Proudly Shows Off EXO to Other Contestants on "CZR II"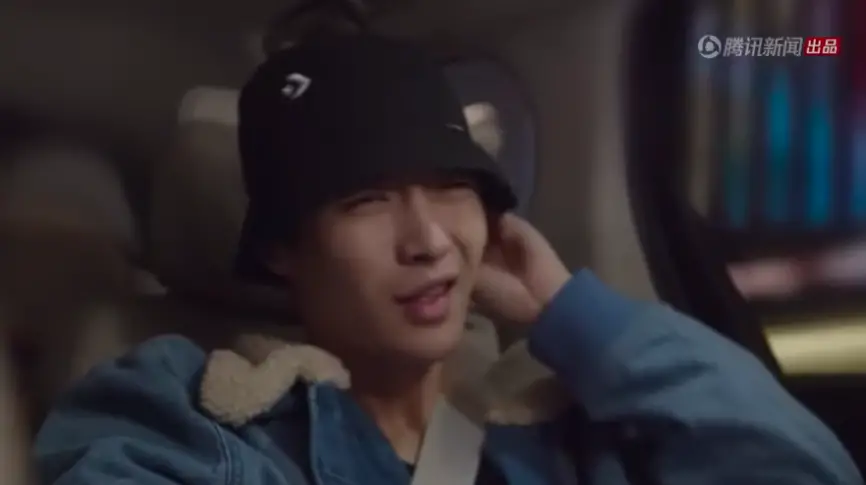 CCTV Shares Rehearsal Footage of Lay Zhang's Scary Landing During a Backflip
At the final interview, Jiang Sida asks Lay Zhang if there is anything not suitable for him. Lay Zhang immediately responds, "Not suitable for dating. Not interesting, bad temper, working every day, you can't see anyone, and practicing everyday. Really, anyone that is going to be with Lay Zhang in the future…"
Wallace Chung Joins Lay Zhang, Jackson Wang, and Wang Yibo as the Fourth Leader on "Street Dance of China" S3
Fans
Jiang Sida asks him if there was a time where he was disappointed at his fans. Lay Zhang responds, "Saying I lip synched throughout the whole concert. I was really singing. After the first day of practice, everything was done and we thought it was good. The only thing we didn't check was the sound quality. Later on, fans wrote me letters and said, 'If you really can't sing, then just forget about it. Don't have a concert.'"
Lay Zhang Gives Savage Response on Why He Initially Refused to Join "We Are Young 2020"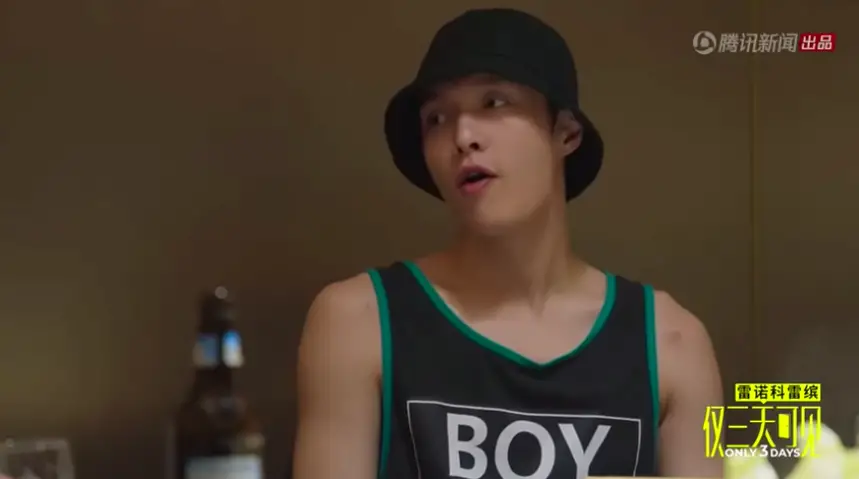 Jackson Yee and Lay Zhang Defend "We Are Young 2020" Trainees Being Called "Hui Guo Rou"
Lay Zhang takes a deep sigh and continues on saying, "This is why every time I sing, I use a hand held mic so if I pull the mic away, then I am not singing. I bring it closer, then I am really singing."
Music
Throughout the three day interaction, he gets really pumped up talking about music and how he wants to be viewed as an artist. Jiang Sida mentions he doesn't know how he should view Lay Zhang because he has different identities such as singer, actor, music producer, idol and how they are all different. Lay Zhang then explains, "A lot of people hear he's from "Go Fighting! (极限挑战). I know this person Zhang Yixing, but I don't know what you do because you don't have a good piece of work. Whether it's music, film, or series, you don't have a complete piece of work that can enter people's hearts."
Lay Zhang Recounts Healthy Competition with Kai During EXO's Trainee Days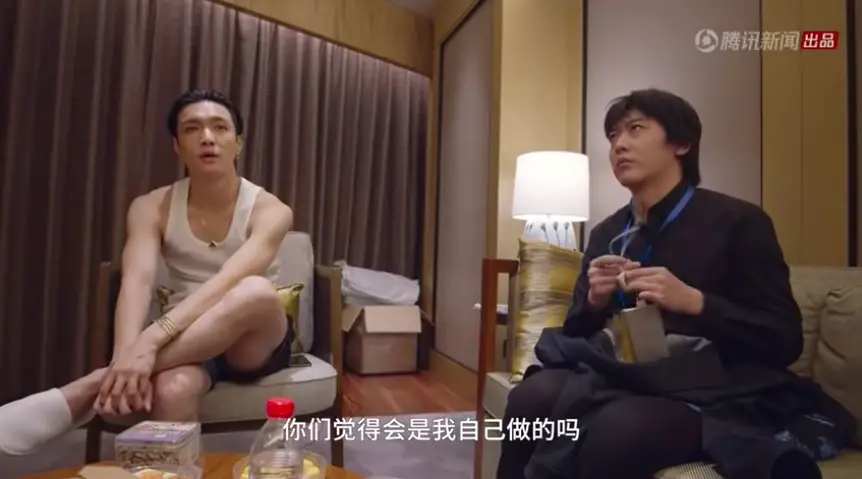 What Does it Take to be a Trainee at Lay Zhang's New Company, Chromosome Entertainment Group?
At one point, he asks Jiang Sida and his crew, "Before meeting me, would you guys think I created my own music? Speak honestly." Jiang Sida responds, "I heard you created your own music." Lay Zhang gets a bit worked up and says, "Not what you heard. Your feelings. Would you feel I created it myself?" One of the videographer says his perception of Lay Zhang is different now and that he used to think that a song of his was not created by him. Lay Zhang then explains that there are people who don't believe him when he tells them he created his own music. They say that it's impossible he could do it and that someone else is definitely doing it for him.
Lay Zhang: You Can Ridicule Me, But Don't Ridicule Hard Work
Regrets and Online Bullying
At the final interview, Lay Zhang reveals he is not a very confident person and sometimes feels inferior. Lay Zhang is asked if he has any regrets in 2019. After some pensive thinking, Lay Zhang says no, but does express there are unfortunate incidents. He reveals when he does interviews, there are a lot of times, he ends up digging holes for himself with some of the things he says.
Yang Di Apologizes to Lay Zhang and His Fans for "Three Missing One" Reference
After he joined the program, "Roast" in 2019, he mentioned the 10 months after, he experienced a lot of online bullying. However, he said it helped him train his heart to tolerate more. Afterwards, he just let people yell whatever they wanted.