Yang Chaoyue (杨超越) and Xu Kaicheng's (徐开骋) new, quirky, time travel costume series, "Dance of the Phoenix" (且听凤鸣), just aired on August 10. In the series, Yang Chaoyue plays Feng Wu" (凤舞), a genius girl who loses her Phoenix blood and becomes useless after someone plots against her. Her master uses all his energy to avenge her, but falls into a deep sleep.
Yang Chaoyue and Xu Kaicheng Starring in Time Travel RomCom, "Dance of the Phoenix"
While all this is happening, in present day, "Meng Yuan" (孟媛), a home body and a Chinese medicine student , accidentally time travels to the fairy world from playing games and becomes "Feng Wu". She also has a marriage contract with the prince, "Jun Linyuan" (君临渊), played by Xu Kaicheng. As "Meng Yuan" is stuck in this world as "Feng Wu", she uses her Chinese medicine knowledge and modern day thinking to protect her families from this world. She makes friends who would fight side by side with her at war and starts to fall in love with "Jun Linyuan" and eventually begin their second life together.
Netizens Thought They were Watching "We Got Married" During Crystal Zhang and Xu Kaicheng's Segment on "Battle Body"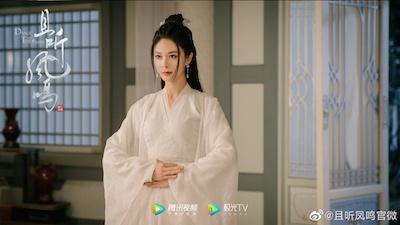 Yang Chaoyue and Wu Xuanyi Show Off Friendship After Rocket Girls 101 Disbandment
This is the first time Yang Chaoyue and Xu Kaicheng are working together. In a recent interview, Yang Chaoyue was asked, "Xu Kaicheng is the most __ artist she has ever worked with". She responded, "the tallest, the most handsome male artist. He is really tall. I've never seen someone so tall. Maybe it's because I haven't seen the world that much. Because the men I generally see aren't that tall. I wore heel lifts and still had to stand on an apple crate."
Xu Kaicheng Still Gets Shy Watching the "Cherry Kiss Scene" from "Well-Intended Love"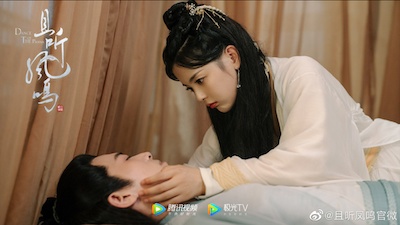 Yang Chaoyue Addresses Heated Debate Over Pack of Cigarettes Shown in Deleted Picture
Yang Chaoyue said the funnest scenes to film were love scenes. She revealed Xu Kaicheng's tummy growled or he burped while they were filming. Yang Chaoyue revealed her image of Xu Kaicheng was disillusioned because when she first saw him dressed in costume, she thought he looked quite good. However, when those things happened, she thought, "His soul and his appearances don't match." Yang Chaoyue described Xu Kaicheng's appearance as aloof and proper and a silly soul.
Yang Chaoyue Doesn't Want to be the Female Lead Anymore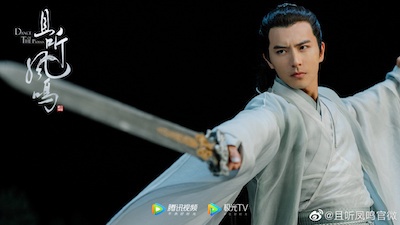 Paparazzi Mistakenly Report Xu Kaicheng and Crystal Zhang were Dating While They were Filming
On her first impression of Xu Kaicheng, Yang Chaoyue explained, "When I first interacted with him, I actually thought…would he have a generational gap with me? But later on, I discovered he is an even more immature person than me." When asked if Xu Kaicheng would be hurt listening to her say this, Yang Chaoyue responded, "According to this attitude, this blow is irrelevant to him." Xu Kaicheng just turned 30 on August 8, while Yang Chaoyue turned 22 on July 31.
Ding Yuxi and Yang Chaoyue Reveal the Biggest Age Difference They Can Accept in Relationships