Rocket Girls 101 member, Yang Chaoyue (杨超越), posted a picture on March 8 on Weibo of herself holding a cat in her bathroom. She included the caption: "Crap, no hands to hug, but we'll allow you guys to hug us." Everything seemed normal until netizens noticed what seemed like a pack of cigarettes in the bottom shelf of a rack in the background.
Yang Chaoyue and Xu Kaicheng's Time Travel Romcom, "Dance of the Phoenix", Releases Stills of the Cast
Yang Chaoyue's Boss Shuts Down Dating Rumors
Due to the heated debate, Yang Chaoyue deleted the post and uploaded another picture of just her and her cat. However, the topic of "Yang Chaoyue smoking cigarettes" became a hot discussion.
Yang Chaoyue Doesn't Want to be the Female Lead Anymore
Male Vlogger Harasses Rocket Girls 101's, Yang Chaoyue, with Sexual Innuendos in Old Livestream Video
Hours later, Yang Chaoyue uploaded a screenshot of a conversation with a friend clarifying the cigarettes weren't hers and that she wasn't scared. Her friend was telling her what if they used this material to attack her and say that she had some sort of man in her home. Yang Chaoyue said, "One more or one less won't make a difference." She included the caption: "Case solved, it's actually my cat. She just turned legal and likes to act cool. I still have to say this, smoking is harmful to your health. Cat is already hitting. I was arrogant. I had it, but still had to spend money to withdraw, so it's a misunderstanding."
Yang Chaoyue Apologizes After Being Accused of Slacking Off During Rocket Girls 101's Performance
Yang Chaoyue in Tears After Director Yells at Her While Filming "Side by Side"
The "cat" Yang Chaoyue was referring to is actually her roommate, Xiang Yuxing (向俞星), a fellow Produce 101 China contestant. Xiang Yuxing also uploaded her conversation with Yang Chaoyue showing that she was going to come out and admit the cigarettes were hers. Yang Chaoyue was trying to protect Xiang Yuxing saying, "You're a girl, better not let people know", and was going to say the cigarettes belonged to her real cat, "Chengzi" (orange). Xiang Yuxing told her not to and was touched by Yang Chaoyue trying to protect her.
Yang Chaoyue Cried Looking at the Mirror Because She Thought She was Ugly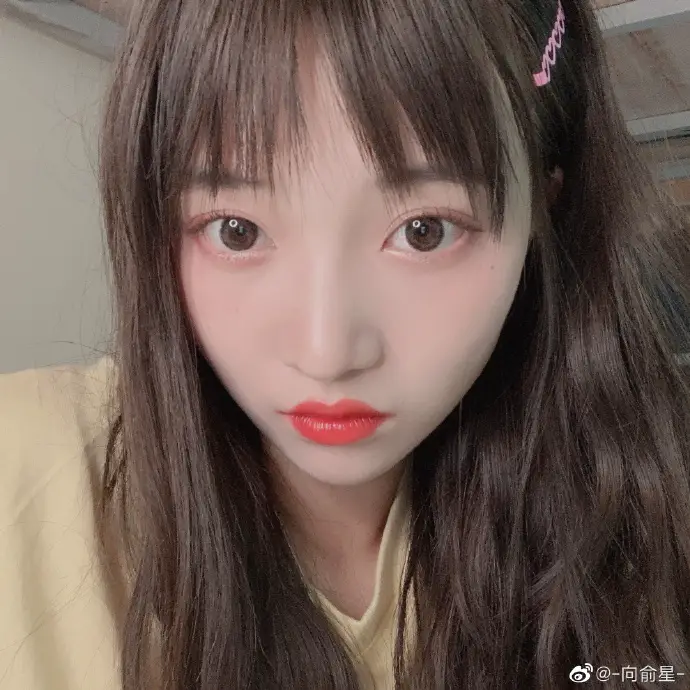 Yang Chaoyue and Wu Xuanyi Show Off Friendship After Rocket Girls 101 Disbandment
Xiang Yuxing also apologized for the incident saying, "Really sorry for causing so much trouble to everyone that supports Lao Yang (Yang Chaoyue) and people who like me. It's true, I just turned legal and like to pretend to be cool and was pondering what if I don't have any kind of performance in the future. But no matter what, the cigarettes are mine. I didn't pack away my things properly. But I haven't created a habit out of this. Smoking is really uncomfortable and harms our health. When I smoke, I control myself. Overall, I know I've disappointed everyone. I apologize for my immature actions. Don't pick on Lao Yang."
Yang Chaoyue Worried about Having a Generational Gap with "Dance of the Phoenix" Co-star, Xu Kaicheng