After Xu Kaicheng (徐开骋) wrapped up filming for "Well-Intended Love 2" (奈何BOSS要娶我2), he quickly jumped to film his next drama, "Dance of the Phoenix"(且听凤鸣), starring alongside Rocket Girls 101's, Yang Chaoyue (杨超越). The series started filming in September, but didn't officially announce the series until today. The official Weibo account released photos of the cast in costume on December 30 and fans are already getting excited.
Yang Chaoyue and Xu Kaicheng Starring in Time Travel RomCom, "Dance of the Phoenix"
Yang Chaoyue's Boss Shuts Down Dating Rumors
The series name was initially called "Sheng Yi Huang Hou" (神医凰后), based on the novel of the same name. The storyline talks about a student studying Chinese medicine who travels back in time and becomes a genius girl, "Feng Wu" (凤舞), in a wuxia world. She has an arranged marriage with a prince, "Jun Linyuan" (君临渊). Their romance develops while "Feng Wu" uses her knowledge of Chinese medicine to help others. The series wrapped up filming on December 30.
Yang Chaoyue Addresses Heated Debate Over Pack of Cigarettes Shown in Deleted Picture
Wrap up party clip: http://t.cn/AiFW24kl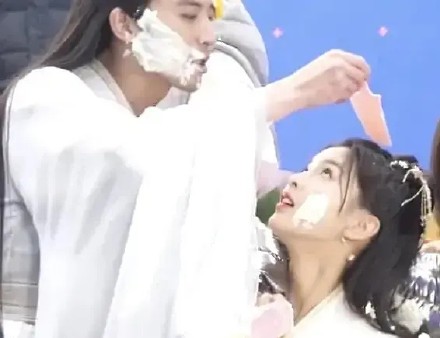 "Well-Intended Love 2" Officially Starts Filming, "Ling Boss" Gets a New Love Rival
There is a lot of interest in the series due to the popularity of the cast. It is also directed by Chan Ka Lam (陳家霖), who is coming off the popularity of "The Untamed" (陈情令). Aside from Chan Ka Lam, "The Untamed" alums, Wang Haoxuan and Guo Cheng, are also in this series.
Netizens Thought They were Watching "We Got Married" During Crystal Zhang and Xu Kaicheng's Segment on "Battle Body"