Chinese idol, Yang Chaoyue (杨超越), debuted as a member of girl group, "Rocket Girls 101", last year after winning third place in the Chinese version of idol competition, "Produce 101" (创造101). Yang Chaoyue has enjoyed success through her appearances on variety shows and has become a hot topic among netizens. However, there was an old clip of Yang Chaoyue doing a livestream with a male vlogger shared recently and he is seen making perverse comments to Yang Chaoyue, making her very uncomfortable.
Yang Chaoyue Cried Looking at the Mirror Because She Thought She was Ugly
Yang Chaoyue Apologizes After Being Accused of Slacking Off During Rocket Girls 101's Performance
Yang Chaoyue and Xu Kaicheng Starring in Time Travel RomCom, "Dance of the Phoenix"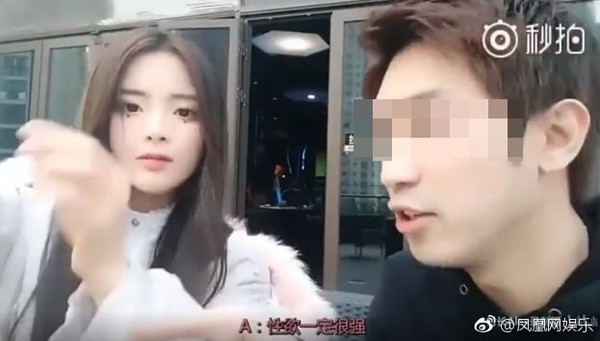 Yang Chaoyue in Tears After Director Yells at Her While Filming "Side by Side"
Throughout the entire video, the male vlogger is constantly harassing Yang Chaoyue with sexual innuendos. He said things such as, "I'll give you my hair down there.", "Why is your hand so hairy, your sexual libido must be strong." He also says, "I am really big." Yang Chaoyue strikes back and says, "Your head is really big." The male vlogger then says to her, "Yes, the head of my penis is really big."
Chinese Remake of "Full House" Has Started Filming with Yang Chaoyue and Timmy Xu Weizhou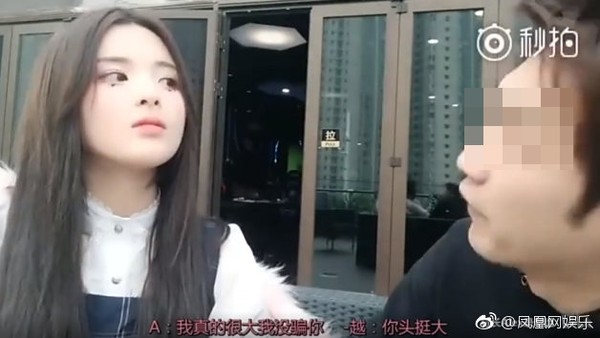 Yang Chaoyue's Manager Refutes Accusations of Him and Yang Chaoyue Traveling to Japan Together
Watch the video here: http://t.cn/EMIrI0I
Yang Chaoyue is seen very uncomfortable throughout the whole clip. Fans of the idol have said she should've been a trainee at the time of the video. Her company had arranged for her to attend some gaming event and to do a livestream with this male vlogger.
Yang Chaoyue Addresses Heated Debate Over Pack of Cigarettes Shown in Deleted Picture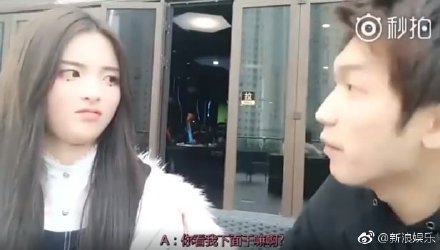 Credit: ETtoday.net, Yang Chaoyue Weibo