Bai Jingting (白敬亭) was trending on November 15 because of his English name. He was on the December cover for VOGUEme magazine. Netizens noticed the cover listed Bai Jingting's English name as Good Bai. This elicited laughter from netizens as "Good Bai" sounded like "Good Bye".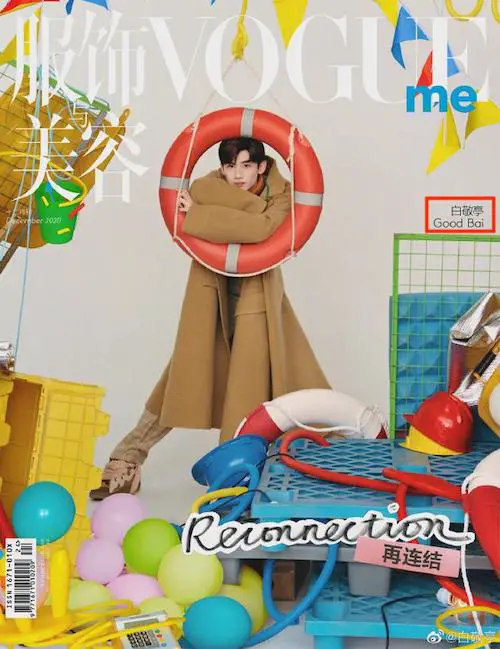 As it turns out, Bai Jingting had already shared his English name, Good Bai, back in a 2018 IG post. He wrote: "Chief Wu helped me come up with an English name called "GOOD"…So…my English name is called…"GOODBAI".
Netizens were trying to figure out the identity of "Chief Wu". It was only after Bai Jingting's series with Mark Chao (趙又廷), "The Ordinary Glory (平凡的荣耀)", aired that they discovered "Chief Wu" was actually Mark Chao's character from the series.