Wu Jinyan (吴谨言) rose to prominence as "Wei Yingluo" (魏璎珞) / "Consort Ling" in the 2018 hit series, "Story of Yanxi Palace" (延禧攻略). The character became synonymous with Wu Jinyan whenever she was mentioned. This labeling and association brought Wu Jinyan advantages and disadvantages. It didn't help either that Wu Jinyan has worked with Nie Yuan (聂远) in three series already. Their third series together, "Knock on the Happiness Door" (幸福还会来敲门), aired on August 12. Wu Jinyan wrote a post about her thoughts on the series and her wish to stop being associated with "Wei Yingluo".
Wu Jinyan Denies Dating "Story of Yanxi Palace" Co-Star, Hong Yao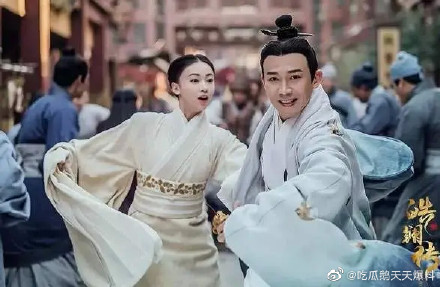 Lin Gengxin and Nicky Wu Reunite in "My Bargain Queen" with Wu Jinyan
Wu Jinyan's post read: "When mentioning Wu Jinyan, what does everyone think of? I believe a lot of people will still think "Wu Jinyan = Wei Yingluo".
Encountered Yu-laoshi (Yu Zheng), "Story of Yanxi Palace", and "Wei Yingluo" and later on became known and liked by you guys, really epic luck. But Wu Jinyan isn't equal to any character. No matter if it's the sought after "Wei Yingluo" or a past controversial character. Every character is a part of my life. I follow the script, the crew, partner to experience, present, and express.
Qin Lan, Wu Jinyan, and Nie Yuan Reunite in New Series, "The Heritage"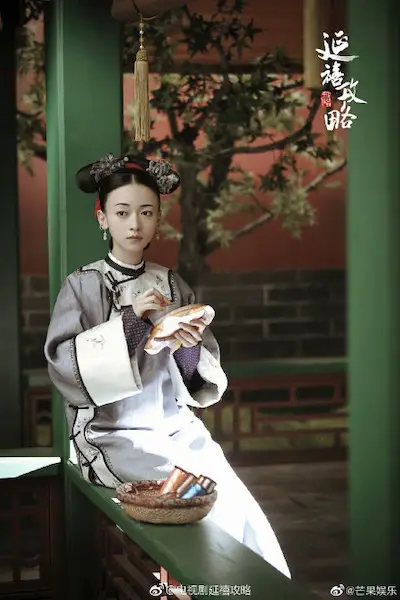 Director of "Something Just Like This" Speaks Up about Debate Over Johnny Huang Being Too Touchy with Wu Jinyan Off Camera
Every character has their own feelings they can't restrain or saying words they don't mean. Whether these characters were successful, failed, peopled liked or disliked, I wholeheartedly invested in those characters. But they shouldn't and can't confine me because I still have a lot more characters to portray. So I want to escape from all the great glory "Wei Yingluo" has brought me. Sever all these labels and sincerely continue acting on, years later, look back to see where actor, Wu Jinyan, has gone.
Wu Jinyan Addresses Not Having Any Hits After "Story of Yanxi Palace" and Lack of Screen Time in New Series, "Knock on the Happiness Door"
Tonight, my new series is airing. The civilian police I portray has ordinary and brave energy and warms up every cold moment of my life. I hope you guys will like it."
Will Xu Kai and Wu Jinyan Finally Get Their Happy Ending in "Royal Feast"?