It has been an eventful Monday morning for the Chinese entertainment scene as there was a crazy rumor circulating that Chinese actress, Wu Jinyan (吳謹言), was rumored to be dating her "Story of Yanxi Palace" (延禧攻略), co-star, Hong Yao (洪堯). A rumor circulating on the 24th came from a netizen claiming she ran into Wu Jinyan with a man in Bali. This netizen claims the man with Wu Jinyan was Chinese actor, Hong Yao, who portrayed Prince Zhou in "Story of Yanxi Palace."
Wu Jinyan Addresses Not Having Any Hits After "Story of Yanxi Palace" and Lack of Screen Time in New Series, "Knock on the Happiness Door"
The rumor further claims the two started a romance while filming "Standardized Life" (標化人生), but goes on to say that "they haven't dated for long." There are no pictures from this netizen proving the encounter in Bali or further evidence of the two dating. In addition, Wu Jinyan posted a meme on Weibo today that says, "Triple denial: I am not, I did not, Don't talk nonsense." It seems the actress is posted the meme in response to the dating rumors with Hong Yao.
Yu Zheng Denies Wu Jinyan and Hong Yao are Dating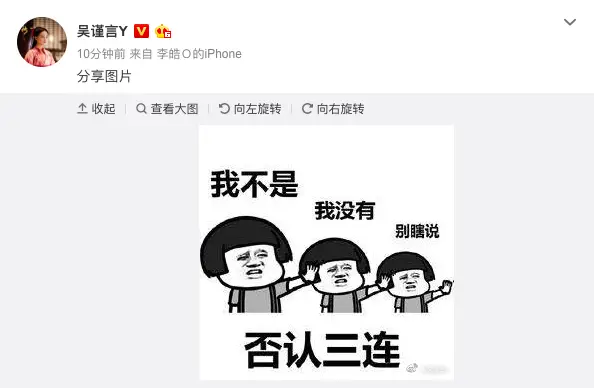 Wu Jinyan Sacrifices Her Body for "The Legend of Hao Lan"
Aside from "Story of Yanxi Palace," the two actually play each other's first loves in the new series, "The Legend of Hao Lan" (皓鑭傳), but Hong Yao's character, "Prince Jiao," ends up marrying Wu Jinyan's younger sister in the series in order to gain power. It looks like in neither the real or reel world, Wu Jinyan and Hong Yao are not destined for each other.
Wu Jinyan Doesn't Want to be Associated with "Wei Yingluo" Anymore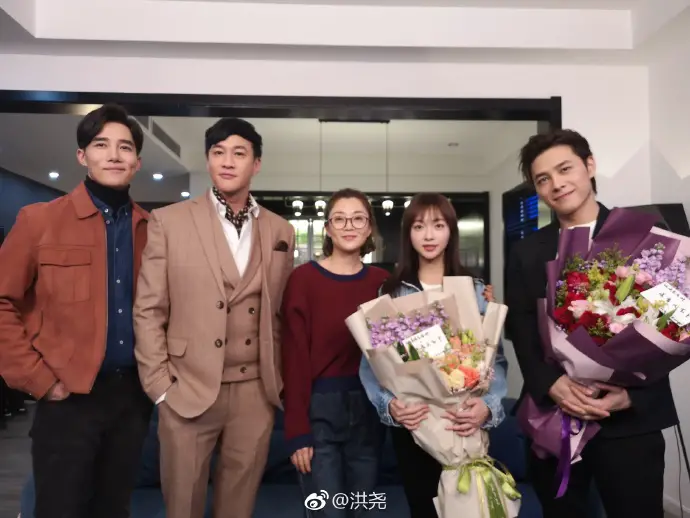 Credit: ETtoday.net, Ent Sina, Wu Jinyan Weibo (1, 2), Hong Yao Weibo