Fans of the Wu Jinyan (吴谨言) and Nie Yuan (聂远) pairing from "Story of Yanxi Palace" (延禧攻略) have already been spoiled with two additional collaborations, "The Legend of Haolan" (皓镧传), and the currently airing series, "Knock on the Happiness Door" (幸福还会来敲门). The latter is the pair's first modern series collaboration together. On the day the series aired, Wu Jinyan wrote a long post talking about not wanting to be associated with "Wei Yingluo" anymore. Since the series aired, there have been complaints from netizens over the lack of screen time for her character and the overused storyline. There were also some criticisms about Wu Jinyan not having anymore hits after "Story of Yanxi Palace".
Wu Jinyan Doesn't Want to be Associated with "Wei Yingluo" Anymore
Wu Jinyan Denies Dating "Story of Yanxi Palace" Co-Star, Hong Yao
Wu Jinyan addressed these criticisms on September 2. She wrote:
"Since 'Knock on the Happiness Door' aired until now, I have some inner thoughts I want to tell everyone.

Firstly, please don't discuss the issue of helping foreigners raise children when the core and intention of the series is not about nationality. It's really quite extreme. First of all, 'Mumu' is a life, a child who has lost his parents. Facing this child, two kind-hearted people chose to raise him instead of giving him up. I don't think this issue is worthy of debate. Is it because he is of mixed race, that they can just stand by and watch with folded arms?
Lin Gengxin and Nicky Wu Reunite in "My Bargain Queen" with Wu Jinyan
Qin Lan, Wu Jinyan, and Nie Yuan Reunite in New Series, "The Heritage"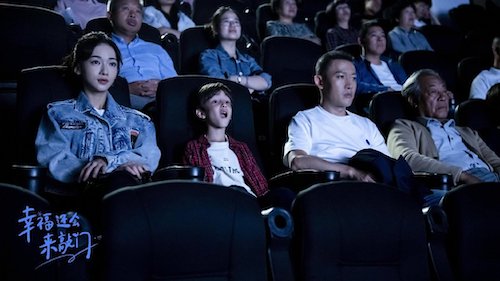 Director of "Something Just Like This" Speaks Up about Debate Over Johnny Huang Being Too Touchy with Wu Jinyan Off Camera
Secondly, I chose this script. It's not because the schedules between 'We Are Young' (青春创世纪) to 'Legacy' (传家) were really tight that a filler series was forcefully stuck into the schedule. It's because of the uniqueness of this character. I've never been in touch [with this character] before. In fact, I saw netizens say that they didn't know 'Fang Yan' was portrayed by 'Wei Yingluo'. I am very happy.
Wu Jinyan Sacrifices Her Body for "The Legend of Hao Lan"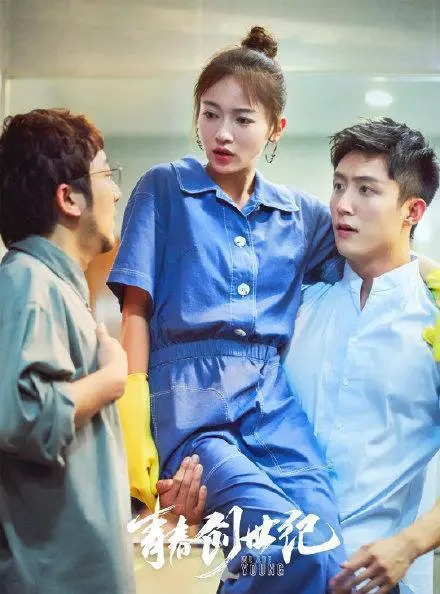 Will Xu Kai and Wu Jinyan Finally Get Their Happy Ending in "Royal Feast"?
Lastly, a lot of people said after "Story of Yanxi Palace" exploded, I didn't have any more hit series. Explosive dramas are certainly what every actor expects. The show's staff members all hustled and worked hard to make it an explosive hit, but I care more about being able to learn new knowledge and all the new gains from each new character."