Renowned pianist, Lang Lang (郎朗), and his pianist wife, Gina Alice Redlinger (吉娜), announced they were expecting their first child on October 15. The newlywed couple posted the good news on Weibo with a drawn picture of a baby and the caption: "Excitedly waiting for the family concert's tiny listener."
Lang Lang Marries 24 Year Old Pianist in France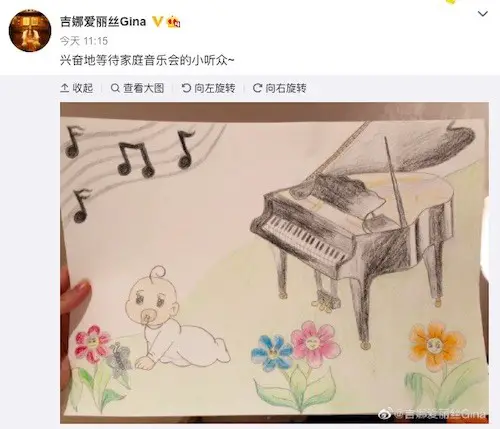 Lang Lang's Wife, Gina Alice, Wows the "Day Day Up" Brothers with Her Tiny Waist
In an interview after making the pregnancy announcement, Lang Lang revealed the picture was drawn by Gina. Lang Lang expressed he is very excited right now. As for the sex of the baby, Lang Lang says he doesn't have any expectations for a boy or a girl. He said, "Let nature take its course." When the interviewer asked if he would be preparing a playlist for him and Gina to play during her pregnancy, Lang Lang said it was a good idea and would definitely play the classics from Mozart, Bach, Chopin, and more.
Compliments on Lang Lang's Wife, Gina Alice Redlinger's Pregnant Body Sparks Backlash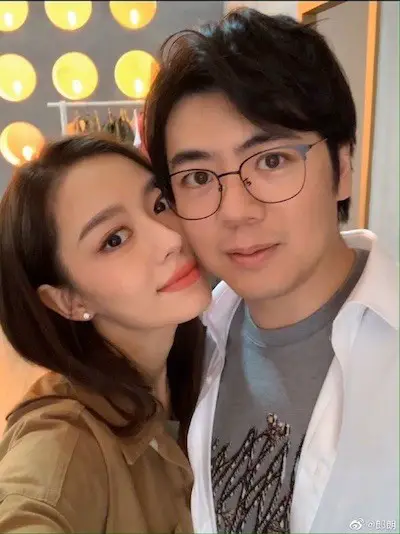 Lang Lang Tells Public Not to Focus on Gina Alice's Pregnant Figure Anymore
Lang Lang and Gina got married in Paris last June. The wedding was attended by celebrity couples like Jay Chou-Hannah Quinlivan and John Legend-Chrissy Teigen. Since their marriage, the couple have been going on several variety shows. Gina has also become a celebrity in her own right in China. She has been learning Chinese ever since she met Lang Lang.