After the reports of Gillian Chung (鍾欣潼) and Michael Lai's (賴弘國) divorce made headlines, there have been several reports speculating what went wrong in their marriage. Michael Lai himself published a long essay detailing their marriage and how they ended up divorcing. It seems some of Gillian Chung's friends were not keen on Michael Lai seemingly portraying himself to be a victim and putting Gillian Chung in a bad light.
Gillian Chung and Michael Lai Announce Divorce
Hong Kong media outlet, Oriental Daily News, reports one of Gillian Chung's friend told the media the reason why Gillian Chung and Michael Lai split was because he was too childish, too immature, and not motivated enough. She also claims after getting married, he would often meet up with internet celebrities and pretty girls to go drinking and hang out late at night, embarrassing Gillian Chung. The friend also said Gillian Chung still trusted him and encouraged him to open his cosmetology practice and supposedly told EEG that she would definitely support her husband.
EEG Claims Michael Lai Jumped the Gun by Announcing Divorce with Gillian Chung Prematurely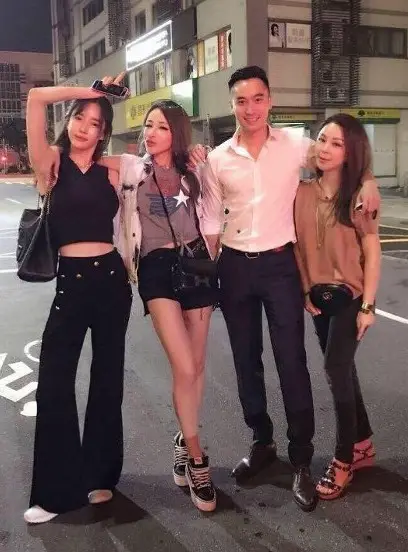 Gillian Chung was the One Who Proposed Marriage to Michael Lai
On the reports that Gillian Chung felt Michael Lai wasn't rich enough, the friend allegedly said, "Since the first day, Ah Gill always treated Michael Lai really well. Not only did she take out money, but she also contributed physically to help her husband's cosmetology practice, hoping her husband would prosper. Unfortunately, Michael Lai is lazy."
Gillian Chung and Michael Lai Respond to His Cheating Allegations
Michael Lai Speaks Out on Allegations He Cheated and Had Multiple Hook Ups while Married to Gillian Chung
As for the couple's disagreement about their sex life, the friend reportedly said it's impossible as Gillian had expressed she wanted to have children and had even frozen her eggs. She also claims Michael Lai would share their marriage situation with his customers, not considering Gillian's privacy. When they signed their separation agreement, it was advised not to reveal any details. However, Michael Lai chose to write a long essay revealing everything and the friend said he was making it sound like he was abandoned, which was disrespectful to Gillian Chung.
Gillian Chung's Husband, Michael Lai, Clarifies Rumors about the Two Women Dining with Him
Gillian Chung Finally Applied for Marriage Certificate, Reveals Age Difference between Michael Lai
Even though Michael Lai said he wouldn't respond any further to marriage questions, when ETtoday reached out to him about these allegations, he responded, "Do you believe it?". He followed up saying, "It's alright. I have nothing to hide. If I did do (such things), would I dare put up [the divorce post]?".
Credit: hk.on.cc, ETtoday, Gillian Chung Weibo