Ever since Gillian Chung (鍾欣潼) and Taiwanese doctor, Michael Lai(賴弘國) got married in 2018, their marriage has always been the basis for gossip fodder. The two were guests on Dee Hsu (小S ) and Kevin Tsai's (蔡康永) show, "Zhen Xiang Ba! Hua Hua Wan Yu" (真相吧!花花万物). The couple revealed a lot of interesting facts about their marriage, like how Gillian Chung was the one who proposed marriage or how Michael Lai's parents previously objected to their son marrying Gillian Chung.
Gillian Chung Alludes to Edison Chen Scandal as Reason She was Cut from Chen Kaige's "Forever Enthralled"
When Kevin Tsai asked Gillian Chung if she knew about the proposal, she revealed, "Actually we bought the rings together. In the US, I suddenly said to him, 'Why don't we get married?'. Michael Lai then adds that they were vacationing in Hawaii and Gillian Chung suddenly said "Why don't we buy rings and get married?" He was obviously shocked. He called his friend and said he didn't know what to do, but he explained he was just worried he didn't have enough money to pay for the rings. Gillian Chung revealed she never thought that he would say no. She felt Michael Lai was the one when he was willing to go skydiving with her even though he has a fear of heights.
Gillian Chung and Michael Lai Respond to His Cheating Allegations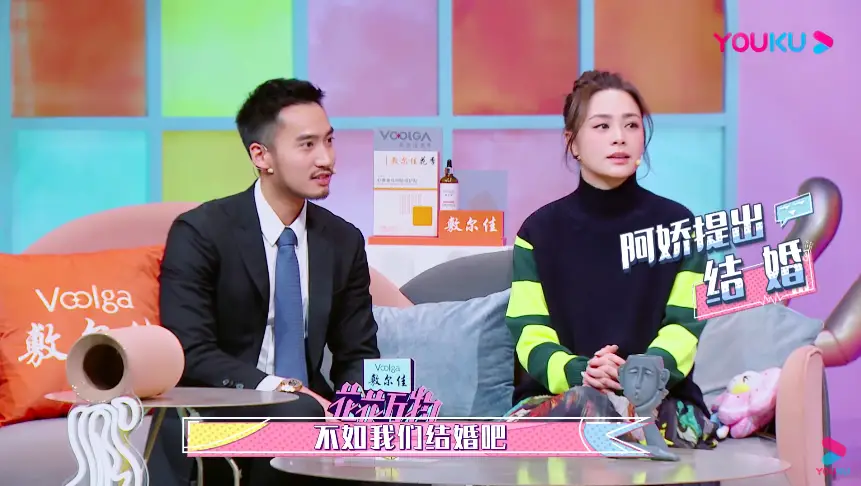 EEG Claims Michael Lai Jumped the Gun by Announcing Divorce with Gillian Chung Prematurely
Michael Lai also revealed his parents didn't approve of their marriage at first before they got to know Gillian Chung. They were worried about their son having too much exposure because of Gillian Chung being a celebrity. Afterwards, he took them to one of Gillian Chung's concerts. His mom who was crying, told him, "Hong Guo (Michael Lai's Chinese name), it turns out our daughter in law is so wonderful." Michael Lai had never revealed this to Gillian Chung before.
Gillian Chung's Husband, Michael Lai, Clarifies Rumors about the Two Women Dining with Him
Gillian Chung and Michael Lai Announce Divorce
Michael Lai also revealed they signed a pre-nuptial agreement about how to separate their pre-marriage finances, raising their children, etc. so that people didn't think he was marrying Gillian Chung for money.
Gillian Chung's Friend Allegedly Exposes Michael Lai and Reveals Real Reason for Their Divorce
Michael Lai Speaks Out on Allegations He Cheated and Had Multiple Hook Ups while Married to Gillian Chung