Since Gillian Chung (鍾欣潼) and her Taiwanese doctor boyfriend Michael Lai (賴弘國), got married last year, there have been a lot of rumors plaguing their marriage. First, there were pregnancy rumors swirling shortly after they got married when Gillian Chung appeared to look heavier. She clarified she gained 20 pounds due to hormonal imbalance. It turns out Gillian Chung had froze three of her eggs three years ago. However, she had recently complained about her husband not having time to do IVF as he was busy with work. Then there were the infidelity rumors a few months ago, which they both denied.
Gillian Chung and Michael Lai Announce Divorce
Gillian Chung and Michael Lai Respond to His Cheating Allegations
He was recently in the headlines again when a woman had uploaded an IG story of her dining with Michael Lai and another woman. Netizens uploaded the video to Weibo and started lashing out at him saying he has time to have a late night dinner with two internet celebrities, but no time to have children with Gillian Chung. Michael Lai clarified the rumors today with Apple Daily Taiwan saying the woman who uploaded the video is Taiwanese socialite, Janet Yang (楊秀容) and Gillian Chung also knows the other woman.
Gillian Chung and Michael Lai Debunk Separation Rumors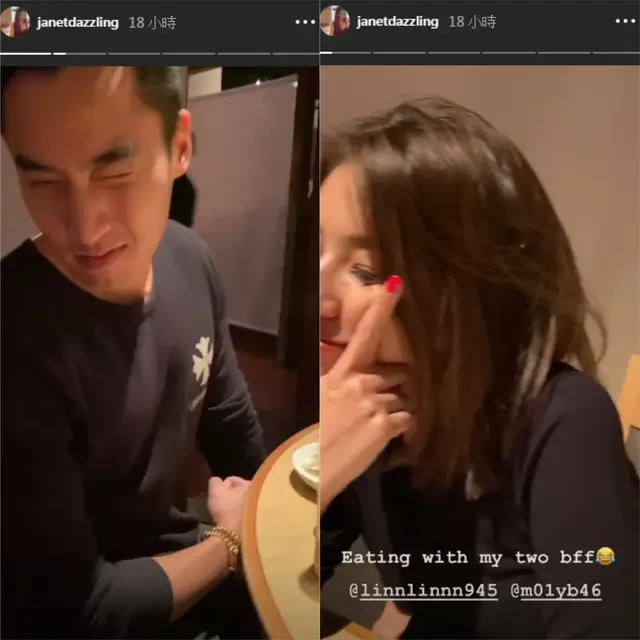 Gillian Chung Alludes to Edison Chen Scandal as Reason She was Cut from Chen Kaige's "Forever Enthralled"
Michael Lai also revealed Gillian Chung suggested him to try being an otaku for a month. As for their baby making plans, Michael Lai says he needs to get a body check up and then travel to Hong Kong to try IVF. On Gillian Chung saying, "How can we face those three eggs?", Michael Lai jokingly said, "She is a forward thinker who says a lot of silly things. People tend to take things out of context with jokes." He said once the both of them have time, they will spend time with each other. He revealed Gillian Chung was in Taipei for the past month or two. She only returned to Hong Kong because she had to attend promotional events for her new movie.
Gillian Chung was the One Who Proposed Marriage to Michael Lai
Credit: Apple Daily HK, Gillian Chung IG