Ever since Yang Yang (杨洋) and Zheng Shuang (郑爽) starred in the hit 2016 series, "Love O2O" (微微一笑很倾城), fans still can't forget their on screen chemistry. They were so loved that fans started shipping them to become a real life CP. Unfortunately, Zheng Shuang is already dating someone. Fans have been asking for a reunion for the past three years. They got a taste of it this year when Yang Yang recorded a birthday greeting for Zheng Shuang's 28th birthday and 10th year debut celebration. Even though they weren't physically together, fans were already cherishing this moment.
Yang Yang Assures Fans He is Not Changing Styles
Zheng Shuang and Boyfriend, Zhang Heng, Rumored to Have Broke Up
The CP gods might have heard their prayers all these years because Yang Yang and Zheng Shuang will be performing at HunanTV's "Double 11 Carnival Festival" (1111嗨爆夜) on November 10 at 7:30 PM local time. From the rehearsal videos, Zheng Shuang is seen singing "The Next Second" (下一秒), the theme song from "Love O2O".
Zheng Shuang Thinks it Might Be Better if She Didn't Date Her Manager Boyfriend, Zhang Heng
Watch Zheng Shuang rehearsing "The Next Second": http://t.cn/AiBsPsty
"QingCheng" CP to Reunite? Zheng Shuang and Yang Yang Rumored to Star in New Fantasy Costume Drama, "Zhu Yan"
Aside from their own solo performances, there was a rumor circulating that Yang Yang and Zheng Shuang would be performing together. A netizen claims there will also be interactions between the two of them.
Yang Yang and Bridgette Qiao Xin Rumored to be Dating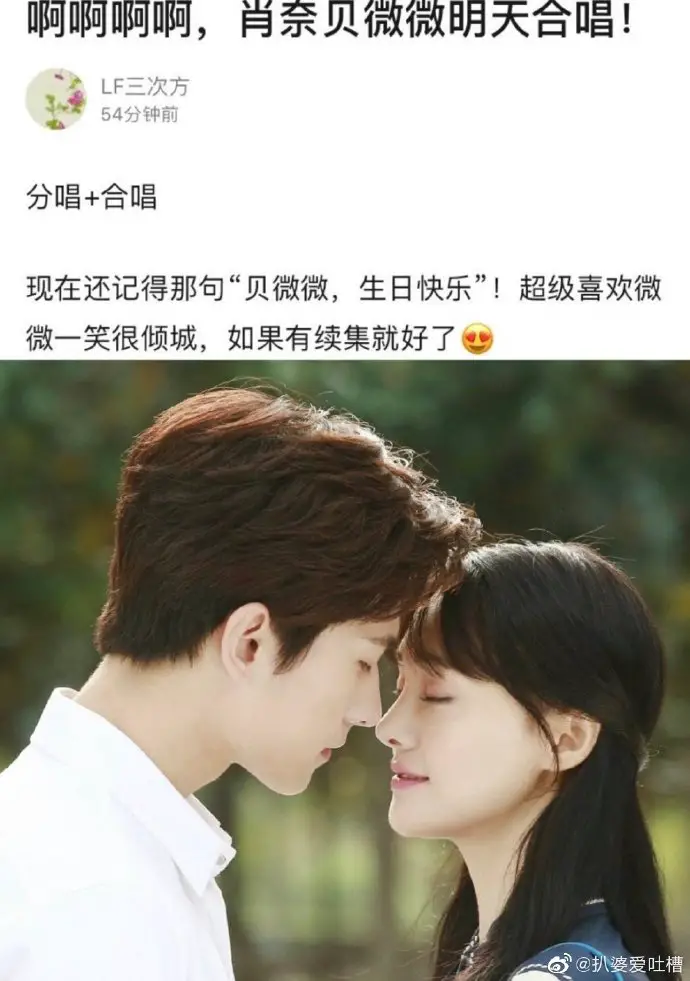 Yang Yang Sings "Love O2O's" Ending Song Once Again Since Series Aired Four Years Ago
However, there are netizens saying this rumor is fake and that Yang Yang's fans had already denied it. In addition, there are no rehearsal videos or pictures of them rehearsing together. This might have just been a fan's pipe dream seeing that they are both attending the event.
Yang Yang Sends Birthday Greetings to Zheng Shuang at Her Birthday Party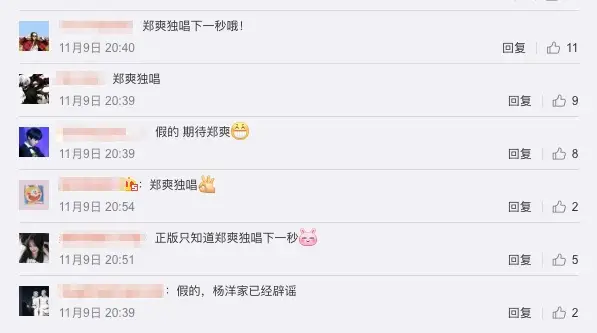 Yang Yang's Rumored Girlfriend, Bridgette Qiao Xin, is a Baller + More Rumors about Their Alleged Relationship
Yang Yang's performance:
Zheng Shuang Explains Why She Doesn't Like Her Character, "Bei Weiwei", from "Love O2O"
Zheng Shuang playing games: