Ever since the dating rumors of Yang Yang (杨洋) and Bridgette Qiao Xin (乔欣) started, any topics related to the two have been trending on Weibo's hot search list. There are some baseless rumors floating around from a supposed ex-fan of Yang Yang's claiming he had dumped Bridgette Qiao Xin when the first rumors of them allegedly spending Valentines Day in London started. The same person also claims the two got back together around March 21 or 22nd of this year because of something Bridgette Qiao Xin posted on Instagram: "If the uncertainty of the future is making you worried, let's just commit right now, at this moment." Neither party have yet responded to the "evidence" of them shopping at the supermarket.
Bridgette Qiao Xin, Spotted at "Museum of Broken Relationships", Sparking Netizens Curiosity about Her Dating Rumors with Yang Yang
Bridgette Qiao Xin's Background
Bridgette Qiao Xin rose to fame through her role as "Guan Guan" (关关) in the series, "Ode To Joy (欢乐颂). Nowadays she's popular for being the rumored girlfriend of Yang Yang, so naturally, netizens will research her background. As it turns out, Bridgette Qiao Xin comes from a wealthy family. She lives in a luxurious mansion in Shanghai. She has an older sister and a younger brother. Her sister is married and is taking care of the family business. Because Bridgette Qiao Xin has always loved acting since she was a child, she started her acting career after graduating from the Central Academy of Drama.
Yang Yang and Bridgette Qiao Xin Rumored to be Dating
Netizens found an old video of Bridgette Qiao Xin filming an ad in her home. Fans were in awe at the mansion. The design of the house was European style. The most shocking thing was the private elevator in the mansion. Netizens reactions to the video were, "It's too luxurious.", "One living room is three times the size of my room.", The bathroom is bigger than my room." It's reported her home is worth over $200,000 RMB per square meter.
Watch the video of Bridgette Qiao Xin showing her home: http://n.miaopai.com/media/1HO1D3UUTbZIoNIi6mMve0ZUtA8AAjg6
Hu Yitian Gets Red After Kiss Scene with Bridgette Qiao Xin in "You Complete Me"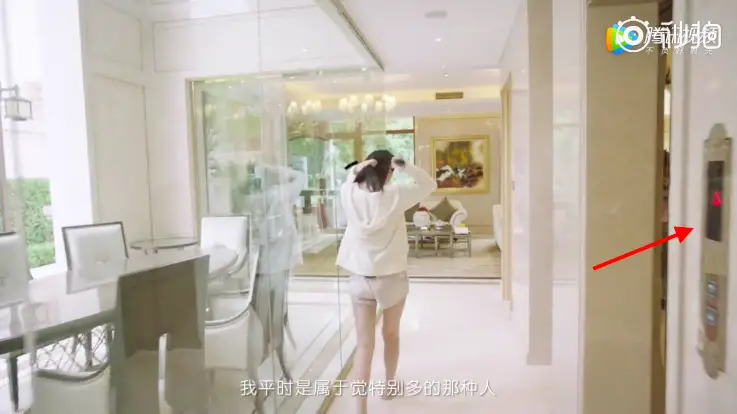 Credit: ETtoday.net (1, 2), Weibo (1, 2), Bridgette Qiao Xin IG