Chinese actress Bridgette Qiao Xin (乔欣) was involved in dating rumors with Yang Yang (杨洋) on two occasions this year. The first time they were rumored was back in Valentine's Day, but Yang Yang's manager denied it saying it's not plausible for the two to be dating. The second time they were rumored, neither party addressed it as this time, there were pictures of the two allegedly holding hands at a supermarket. When the media tried to reach Yang Yang's management for a comment, they kept insisting their manager was "busy" and "in meetings". In the end, they never responded and the rumors seemed to die down.
Yang Yang and Bridgette Qiao Xin Rumored to be Dating
Yang Yang's Rumored Girlfriend, Bridgette Qiao Xin, is a Baller + More Rumors about Their Alleged Relationship
However, Yang Yang and Bridgette Qiao Xin are a hot topic again because a netizen said she saw Bridgette Qiao Xin at the "Musuem of Broken Relationships" in Suzhou and uploaded a picture to show for it. Someone even mentioned the day she visited the museum was Yang Yang's lunar calendar birthday. Netizens started coming up with very imaginative stories leading to some people accusing Bridgette Qiao Xin of trying to hype up the news and someone saying, "Let go of Yang Yang." Because of this, Bridgette Qiao Xin's sister clarified what really happened.
Hu Yitian Gets Red After Kiss Scene with Bridgette Qiao Xin in "You Complete Me"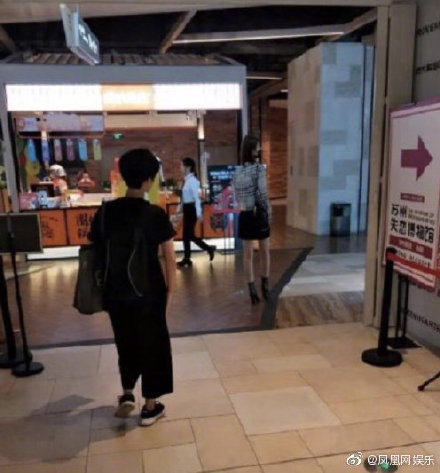 Yang Yang Sends Birthday Greetings to Zheng Shuang at Her Birthday Party
Bridgette Qiao Xin's sister, Qiao Xue (乔雪), explained she went to Suzhou to visit her her sister, who had a day off from filming. They originally decided to go to the Suzhou Museum, but found out they had to make reservations first when they got there. So they ended up going to the "Museum of Broken Relationships." Qiao Xue said it was her who decided to go because everyone raved about it and that it was a last minute decision.", hinting that this doesn't have anything to do with Bridgette Qiao Xin breaking up with Yang Yang.
Netizens Get into Heated Debate Over Xiao Zhan Calling Bridgette Qiao Xin "Older Sister"
Credit: ETtoday.net, Weibo (1, 2), Bridgette Qiao Xin IG