Xiao Zhan (肖战), Wang Yibo (王一博), Bridgette Qiao Xin (乔欣), and a lot of other celebrities will be in the August 10th episode of "Happy Camp" (快乐大本营). In the trailer for next week's episode, Xiao Zhan is seen referring to Bridgette Qiao Xin as "Qiao Xin jie" (乔欣姐), which translates to "Older Sister" Qiao Xin. In Chinese culture, "jie" is an honorific used to refer to women older than you or women of status. Xiao Zhan was born in 1991, while Bridgette Qiao Xin was born in 1993.
Xiao Zhan Reminds Himself Not to Let Fame Get to His Head
Xiao Zhan Talks about His "Nude" Scene in "Jade Dynasty"
Bridgette Qiao Xin, Spotted at "Museum of Broken Relationships", Sparking Netizens Curiosity about Her Dating Rumors with Yang Yang
One netizen felt Xiao Zhan was being too polite and made Qiao Xin seem older. She said he should do more research in the future. Netizens responded to this person's post saying: "I refer to all my colleagues as jie regardless of age.", "It's probably an honorific.", "But you can't call her "mei mei" (younger sister). After all, she's a "qian bei" (senior).", "Sorry, didn't do enough research."
Xiao Zhan Trapped in Revolving Doors by Fans
Xiao Zhan and Yang Zi Officially Confirmed to Star in "The Oath of Love"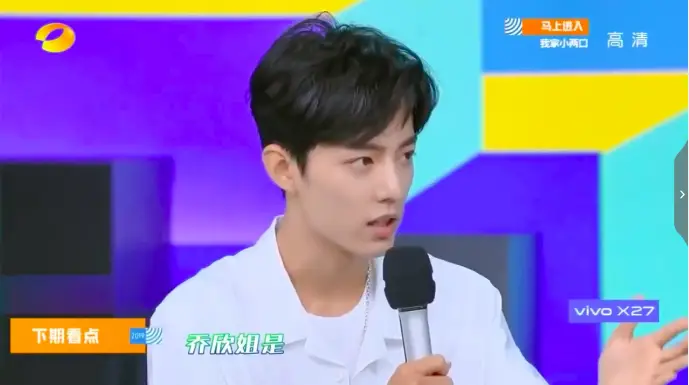 Xiao Zhan Dedicates Birthday Post to Wang Yibo and Fan Girls are Going Crazy
Yang Yang's Rumored Girlfriend, Bridgette Qiao Xin, is a Baller + More Rumors about Their Alleged Relationship
Bridgette Qiao Xin actually debuted in 2012, while Xiao Zhan debuted in 2015. Even though Bridgette Qiao Xin is younger, she entered the industry first. Another netizen made a thread titled: "Xiao Zhan fans claim that as a rookie, he must refer to Bridgette Qiao Xin, who is younger than him by 2 years, as "jie." In her article, she expresses, "How can Xiao Zhan be considered a rookie? Fans say he's being polite, but shouldn't he do some research on the guests? He's already 28. Bridgette Qiao Xin doesn't look old and she's only debuted for a few years. Why would Xiao Zhan think Bridgette Qiao Xin would be older than him?"
Yang Yang and Bridgette Qiao Xin Rumored to be Dating
Xiao Zhan and Wang Yibo Want to Collaborate Again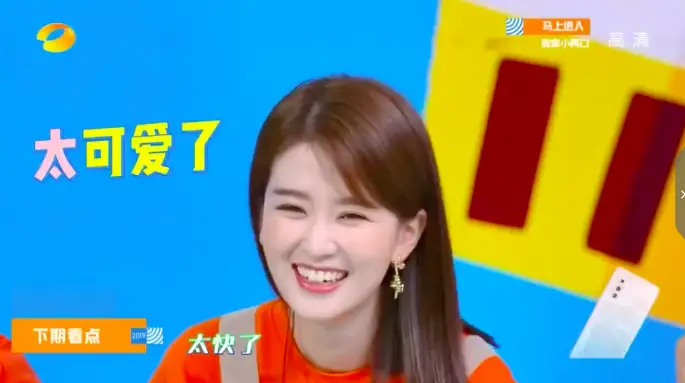 Xiao Zhan is the Latest Celebrity Victim of Sasaeng Fans
Xiao Zhan and Wang Yibo Reveal Their Failed Meetups and Why They Had to Apologize to the Director while Filming "The Untamed"
Other netizens responded to her thread leaving comments, "I think Xiao Zhan is someone who will be very courteous to people he isn't familiar with.", "If not, then what? Call her Qiao Xin directly or Qiao Xin "laoshi" (teacher)? Is she worthy?", "Xiao Zhan can still be considered a rookie?"
Xiao Zhan and Wang Yibo Gave Lots of Fan Service at "The Untamed" Fan Meeting
Wang Yibo Complains about Xiao Zhan Bullying Him While Filming "The Untamed"
Xiao Zhan is put in a tough spot since it would be weird to call Qiao Xin directly, "mei mei", or "laoshi". Perhaps netizens overreacted a bit, but this only proves Xiao Zhan's popularity is soaring. In the preview, Bridgette Qiao Xin didn't look annoyed at the reference. We'll just have to wait until next week to see how she reacts.
Watch the preview: http://t.cn/AiYWfbgc