Chinese heartthrob actor, Yang Yang (杨洋), finally opened his own Instagram account and his international fans are rejoicing. Fans from Indonesia, Vietnam, South Korea, China, Turkey, Brazil, India, and more left comments on his posts saying how happy they are that he finally opened an Instagram account. It turns out Yang Yang had already opened his account in February, but never promoted it to the public. It wasn't until fans noticed he had added his Instagram handle to his Weibo profile, which led to an increase in his followers.
Yang Yang Assures Fans He is Not Changing Styles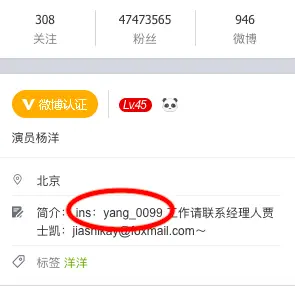 Yang Yang and Dilraba Explode the Internet on First Day of Filming for "You Are My Glory"
Yang Yang Explains Why He Doesn't Have Much Friends
As Yang Yang is currently filming for his drama, "Special Forces" (特战荣耀), in Turkey, he is posting pictures of his experience there, including the famed hot air balloons. Because he plays a military personnel in the new series, he had to sacrifice his pretty hair for a buzz cut. While Yang Yang has mostly played pretty boy characters in the past, this character shouldn't be such a big challenge for him as he graduated from a military school.
Yang Yang and Bridgette Qiao Xin Rumored to be Dating
Make sure to follow Yang Yang on Instagram!
Credit: ETtoday.net, Yang Yang Weibo