Things got interesting on the 9th episode of "Everybody Stand By 2" (演员请就位2) when Derek Yee (爾冬陞) and Guo Jingming (郭敬明) get into a heated argument that left the latter crying. Guo Jingming gave a negative evaluation to Derek Yee's team that left him livid and leaving the scene midway into filming. This was immediately trending at #1 on Weibo after the episode aired.
When Guo Jingming gave his evaluation of Derek Yee's team, which consists of Huang Yi (黄奕), Ma Su (马苏), Ni Jongjie (倪虹洁), and Zhang Yue (张月), he said, "I didn't like this piece of work…It left me feeling regret, confused, and dissatisfied." Guo Jingming continues saying the actors were very good and have great skills, but he felt the actors were just reciting a bunch of dense lines. To him, performance is about actions, choices, and eye gaze. "Maybe the system I trained under is different. I don't have much experience filming series…Truthfully speaking, there is very little room for four especially good actors in this team."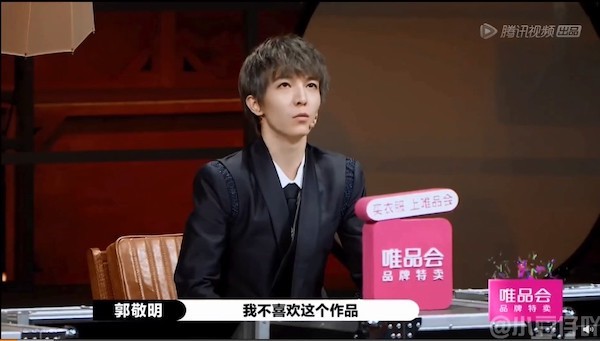 Before he could finish, Derek Yee responded to Guo Jingming and said, "Truthfully speaking, [he's saying] it's because the screenwriter and director aren't good. Then what performance system did you learn?" Guo Jingming explains he prefers less lines. Derek Yee then proceeds to give his evaluation of the four actresses, which he didn't want to do, but also agreed with some of Guo Jingming's points. He said, "You don't need his evaluation. I will protect you guys. If there is someone challenging my actors, then we'll just have a debate. It's basically my responsibility."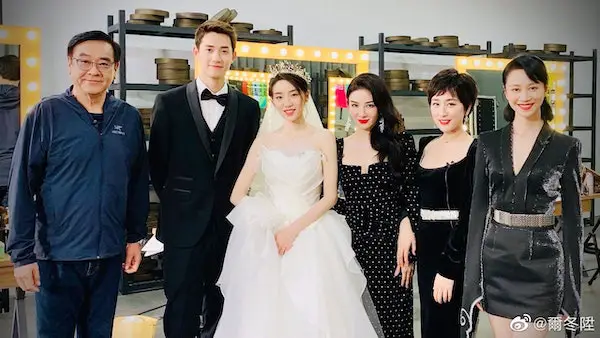 Guo Jingming explains his evaluation may not be right. However, Derek Yee responds to him, "Aren't we filming the last episode today. Before we filmed, why did you say to me, 'Director, please show mercy, don't come for me.' Did I just come for you right now?". In an unaired clip that was released, Derek Yee continues saying, "Do you know how many people told me to open fire at you? I can leave now." Guo Jingming apologizes to Derek Yee. Vicki Zhao tries to diffuse the situation, Derek Yee tells her there is no need to mediate things, while Chen Kaige remains silent. Derek Yee continues saying, "I rarely get angry, but I am a bit angry right now." He then says he needs to take a break and asks to stop filming and silence his mic.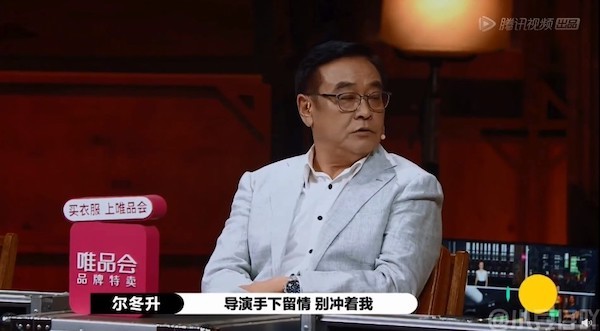 While Derek Yee is on his break, everyone is discussing about the performance and debate about the script. Guo Jingming is seen crying. When Derek Yee comes back, he apologizes to the audience, the judges panel, Vicki Zhao, and Chen Kaige and explains everyone is very sensitive. He proceeds to shake Guo Jingming's hand. Guo Jingming says to him, "Director, that wasn't what I meant."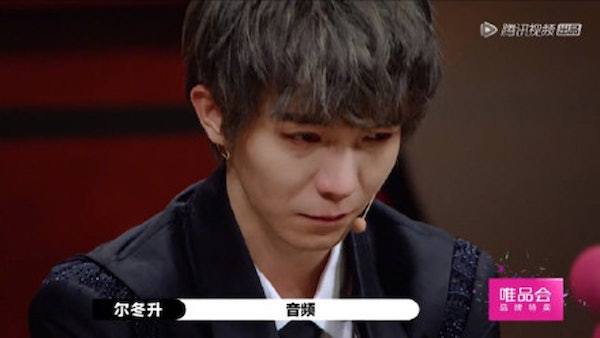 In a backroom interview, Derek Yee explains that he has an issue with controlling his emotions. He attributes it to being very direct. He felt the need to make a statement when the criticism was about the work itself and not the performance of the actors. While he doesn't regret saying what he did, he admits that his form of expression wasn't very good.