On November 29, a person claiming to be a Xiao Zhan (肖战) fan released a 17 minute sound recording allegedly of herself talking with Xiao Zhan's assistant, another staff member, and a hotel worker. The clip is of her talking about Xiao Zhan's current situation, anti-fans, and complaining about the studio's performance with these three individuals. This person claims she likes Xiao Zhan, but has qualms with Xiao Zhan Studio, which prompted her to air the "dirty laundry".
Xiao Zhan Reveals His Happiest Moment of 2020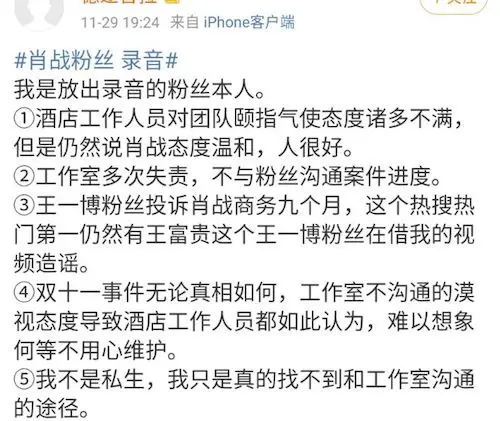 Fans Brought a "Red Ocean" to Xiao Zhan at the Tencent Video "All Star Night 2020"
Content from the voice recording:
Hotel worker says they were dissatisfied with Xiao Zhan's studio's attitude towards them as they were ordering them around arrogantly, but says Xiao Zhan was still very gentle and nice.
Studio constantly fails to carry out their duties. Doesn't communicate with fans on the progress of the projects.
Wang Yibo fans made complaints to Xiao Zhan's commercial activities for 9 months. They've been waiting for 9 months for the team to take action. She claims a Wang Yibo fan, "Wang Fu Gui", used her video to deny the allegations that his team was behind the AO3 scandal.
Xiao Zhan was reportedly invited to perform at one of the TMall Double 11 Festival galas, but was dropped at the last minute. The staff member claims this was the doing from the "Shanghai Municipal Administration for Market Regulation" and not the sponsor or TV station. He also says Xiao Zhan's current situation has nothing to do with anti-fans and is being suppressed by "up top". The fan asks why they don't sue the anti-fans. One of the staff members says they are underaged and it is an internal decision.
"I am not a sasaeng fan. I just can't find the channel to communicate with the studio. If quitting being his fan will help him become good again, then I am willing to do it right now." When the staff member says it won't be enough with just one person, she said, "I can lead everyone to quit being his fan."
Xiao Zhan Had First Mainstream Performance on "Everybody Stand By 2" Finale Since AO3 Scandal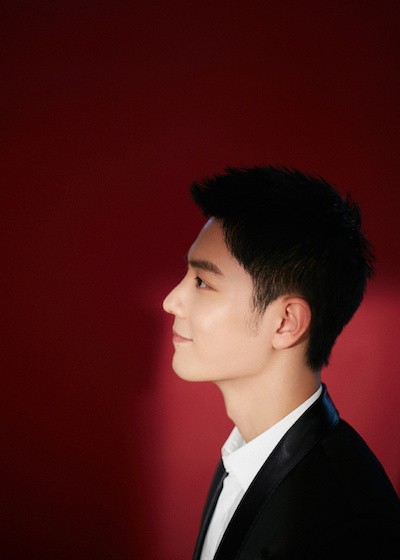 The recording went viral with the hashtag "Xiao Zhan fan voice recording" trending on Weibo. Fans discovered the account that posted the recording and found prior posts of hers from October that contradicted with her stance as a Xiao Zhan fan, like saying, "Garbage Xia (Xiao fei xia) must die. Xiao Zhan must flop." as a footnote in each post. She also complained about AO3 being down. Many fans have deduced this is really an anti-fan causing trouble by pretending to be a Xiao Zhan fan.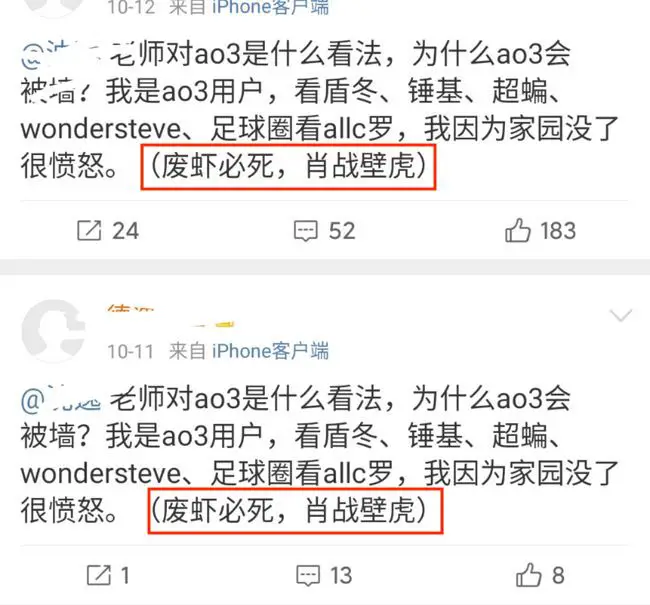 One of Xiao Zhan's affiliated teams, "Xiao Zhan Crackdown Team" (lit. 肖战打假小队), that focuses on debunking rumors and cracking down lies, says the content regarding Xiao Zhan's work and the messages from his team are false. The team also said they are in the process of taking legal action to protect their artist from the endless rumors and smear campaigns. They have already made some progress and asked everyone to patiently wait for the results. It's unclear how the team is affiliated with Xiao Zhan or his studio, but Xiao Zhan's studio does follow their Weibo account.