After much anticipation and fan spoiler pictures, Fan Chengcheng (范丞丞) and Wang Anyu (王安宇) have been officially announced as the leads in "Chasing the Light" (左肩有你). The series is an adaptation from the BL novel, "SAYE" (撒野), by Wu Zhe (巫哲). Back in August, there were already rumors Wang Anyu and Yao Chi were going to be the male leads, but it was later shut down that Yao Chi would be starring in it. On November 29, the official Weibo shared the character posters and announced the cast.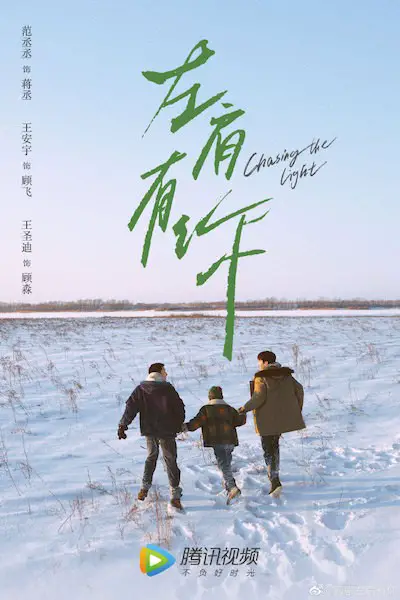 The novel follows "Jiang Cheng" who is a top student at a key school and gets "exiled" to his biological father's steel mill by his foster family. He becomes depressed under a new environment, dealing with a vulgar father, and being a transfer student at a new school that can't even be compared to his previous school. One day, he meets the steel mill's little bully, "Gu Fei", by chance. From then on, the story about "salvation" and "hope" begins.
The main cast revealed their characters on Weibo. Fan Chengcheng wrote, "Jiang Cheng, transferred to the school." Wang Anyu wrote, "Hello. Gu Fei, her brother." Child actress, Angela Wang (王圣迪), plays "Gu Fei's" younger sister, "Gu Miao".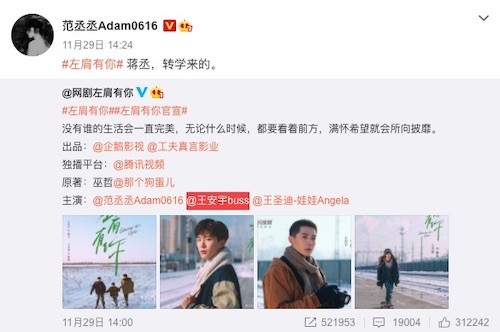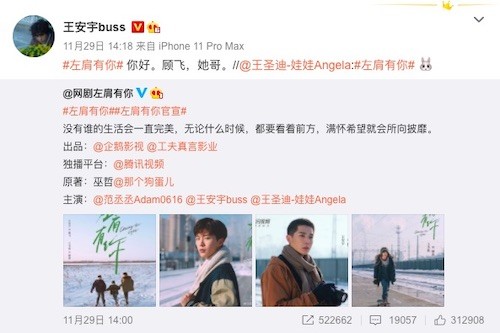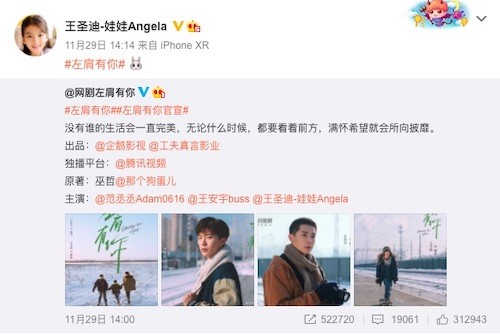 Prior to the official announcement, there were already fan pictures of Fan Chengcheng, Wang Anyu, and Angela Wang filming for the promotional clips in the snow.