Ethan Ruan (阮經天) is a cast member on Chinese variety show, "The Pursuit of Happiness" (念念桃花源). On the most recent episode, Ethan Ruan is sitting in a campfire with other cast members and he starts talking about his father. He makes a candid statement saying, "I never want to become my father in this lifetime.", which shocks everyone.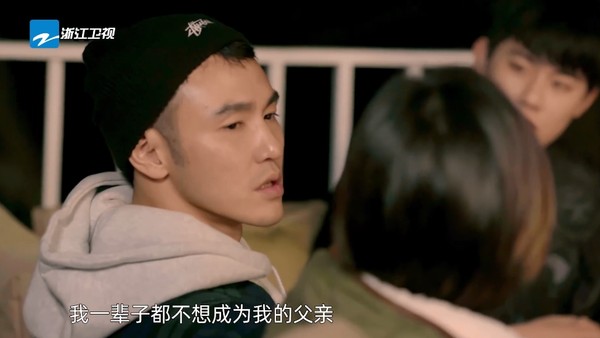 However, Ethan Ruan explains that up until now, he can't avoid being very similar to his father. The biggest weakness in his life has been avoiding this subject. Ethan Ruan admits his relationship with his father is estranged, "My father has a side to him that I dislike the most. He used a bad and wrong way to express his love for us."
During his childhood, he wanted to speak more with his father, but didn't do so because of their estranged relationship. He explains, "Children who haven't been able to reconcile with their parents, will never be able to become adults." In the end, Ethan Ruan showed off a smile and felt it was time to grow up.
Ethan Ruan rarely mentions his father or shows pictures of him. When he won the 2010 Golden Horse Award for Best actor, he mentioned his grandfather in a backstage interview and teared up saying, "I was a very rebellious child growing up. I was in high school for a very long time. A lot of people already gave up on me. Only my grandfather kept supporting me. There were several times when I couldn't take it anymore, he would secretly send me money. I hope he lives a long life and is healthy."