Jacky Heung (向佐) and Bea Hayden (郭碧婷) welcomed their baby girl back in October 2020. They kept a low profile and didn't announce the birth of their daughter. On January 9, Jacky Heung posted a picture of him holding hands with Bea Hayden and their daughter, revealing she had been born for 100 days already. He also revealed the baby's English name, Cora (向芷).
Jacky Heung and Bea Hayden Haven't Registered Their Marriage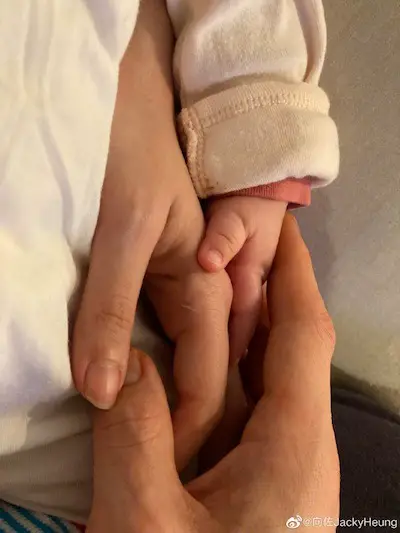 Bea Hayden and Jacky Heung Reportedly Welcome a Baby Girl
While the couple has been very low profile throughout the pregnancy and birth, they decided to throw baby Cora her 100 day banquet, which also served to be a birthday celebration for Bea Hayden and her mother-in-law. Jacky Heung's mother, Tiffany Chen (陳嵐) aka Heung Tai, released pictures of the event on January 10, which was attended by over 200 people. In typical Heung Tai fashion, she revealed a lot of information that has been looming on everyone's minds.
Bea Hayden and Jacky Heung Reportedly Got Married in Italy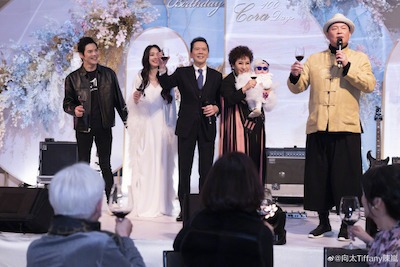 Netizens were shocked when Jacky Heung revealed back in February 2020 that he and Bea Hayden hadn't registered their marriage yet, despite having a lavish wedding publicized back in 2019. Jacky Heung explained they were waiting for an auspicious day or when they weren't so busy. Then came the pandemic and since they weren't legally married, Jacky Heung couldn't get a travel visa to Taiwan where Bea Hayden was nursing her pregnancy. Heung Tai explained Jacky Heung was only able to travel to Taipei in September 2020 as he had work commitments there. They finally got their marriage license in Taipei.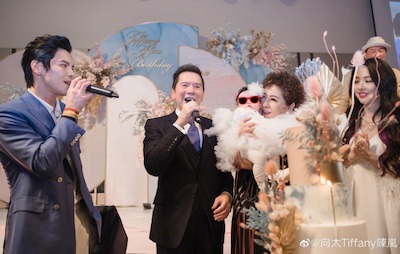 Heung Tai also revealed she and her husband, Charles Heung, got their Taipei marriage license after 40 years together after friends teased them. She also said the two Taiwanese son-in-laws, her husband and son, should get the Visitor Visa for Visiting Relatives or else the media would blow it out of proportions if they return to Hong Kong and can't come back to Taiwan.