Jacky Heung (向佐) and Bea Hayden's (郭碧婷) relationship has been on public display ever since they got together through a variety show. They've publicized their proposal, wedding, and even honeymoon on camera. Some netizens had complained about the couple showing too much of their personal life. They were even accused of having a "contract marriage" for the sake of going on variety shows and earning money.
Jacky Heung's Response on Bea Hayden's Pregnancy Rumors Got Netizens Scratching Their Heads
Why were Bea Hayden and Jacky Heung Fighting on Their Honeymoon?
In the latest episode of "Day Day Up's" new video conference program, "Tian Tian Yun Shijian" (天天云时间), Jacky Heung and Bea Hayden were guests on the show. First off, they surprised everyone when they weren't together. It turns out Jacky Heung was in Thailand for work.
Bea Hayden and Jacky Heung Reportedly Got Married in Italy
Jacky Heung's Mother, Tiffany Chen, Reveals Bea Hayden's Pregnancy
During one of the segments, guests were asked to complete a phrase. One of the phrases was, "The next time we see each other, I will…". When it came to Jacky Heung's turn, he first said, "I will complete what we didn't finish last time." This got everyone curious, including Bea Hayden. Jacky Heung then said, "The next time we see each other, we will get our marriage license."
Bea Hayden and Jacky Heung Reportedly Welcome a Baby Girl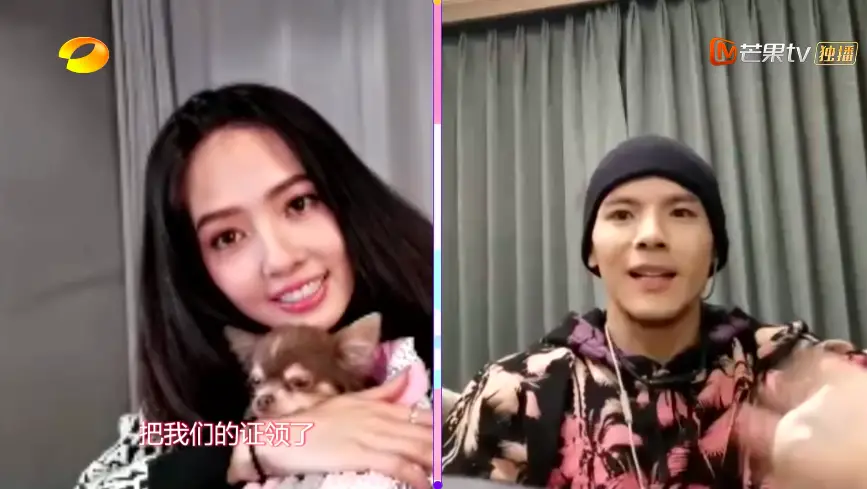 Jacky Heung and Bea Hayden Hold 100 Day Banquet for Daughter
Jacky Heung explained that they only had a wedding and are "waiting for an auspicious day or when we're not so busy, to pick a place to register." After the episode came out, many netizens questioned why they couldn't do something so simple as getting their marriage license. They had their wedding in Capri, Italy back in September 2019.