Ever since Bea Hayden (郭碧婷) and Jacky Heung (向佐) announced they were dating, they've been capitalizing their star power as a couple. Their family members have also gone on shows, making it a family affair. Even their wedding and honeymoon were filmed for their latest variety show, "Meeting Mr. Right 2" (女儿们的恋爱2). Bea Hayden and Jacky Heung's Italian wedding on September 10 was featured on the show. After the wedding, the newlyweds immediately went on their honeymoon throughout Italy. However, because they were filmed throughout the whole trip, even their first fight as newlyweds was publicized for the world to see.
Jacky Heung and Bea Hayden Haven't Registered Their Marriage
On the latest episode, while the two are driving to their homestay, Jacky Heung looked annoyed and remained quiet the whole time. He was also driving fast and a bit recklessly, scaring Bea Hayden. At one point, he event hit a plant along the road. Bea Hayden couldn't take it and broke down crying. When Jacky Heung saw her crying, he apologized and said, "Sorry, I didn't mean to be like this."
Jacky Heung's Response on Bea Hayden's Pregnancy Rumors Got Netizens Scratching Their Heads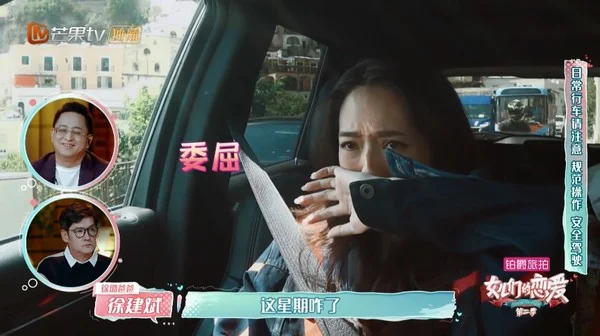 Bea Hayden and Jacky Heung Reportedly Got Married in Italy
Once they got to their homestay, Jacky Heung still seemed to be in a funk. Bea Hayden tried to break the ice by offering him water, but he doesn't respond to her. This leads her to get emotional. She sits on a corner of the sofa and cries. When Bea Hayden's father saw this scene, he was a bit shocked and said that his daughter doesn't cry easily. He did explain that perhaps after she got married, she became weaker as she has a reliable person to lean on now.
Jacky Heung's Mother, Tiffany Chen, Reveals Bea Hayden's Pregnancy
Bea Hayden and Jacky Heung Reportedly Welcome a Baby Girl
Jacky Heung later explains that on the day of the wedding, there were a lot of areas where he didn't handle thoughtfully. On top of that, they went straight to their honeymoon after the wedding. All of this culminated together was too tiring and Jacky Heung wasn't able to control his emotions. He expressed he didn't want to lose his temper, but he had no way of controlling himself at the moment. After the both of them cooled off, they decided to head out for a meal. Jacky Heung tries to hold Bea Hayden's hand, but she rejects it and says, "I don't want to hold hands right now." At the restaurant, he tries to apologize to her, but she says, "I don't really want to discuss this right now."
After their meal, Bea Hayden cooled down and suggested the both of them write down what they wish for each other to adjust. Bea Hayden said she hoped Jacky Heung would reduce his workload so he wouldn't be too stressed or else he'd have headaches and won't sleep well. After hearing this, Jacky Heung was touched and said he hoped the two of them could immediately resolve everything they're unhappy and unsatisfied about and not to hold anything in. The two agreed to understand and tolerate each other and how to communicate with each other.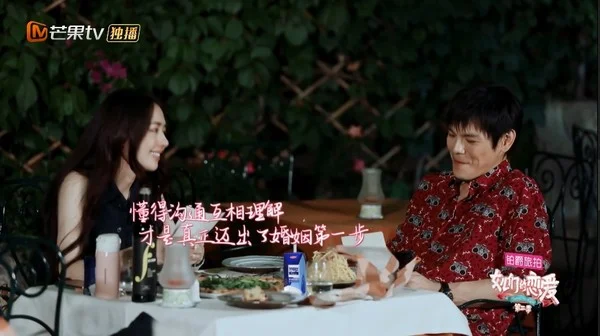 After the episode aired, the majority of netizens were not too keen on them showing every aspect of their personal life to the public. They left comments such as, "From dating to their honeymoon, it has been completely filmed as a variety show.", "Feels like they have a contract marriage, not sweet at all.", "Are these two really married or acting on a show?", "It feels like they're acting.", "These two are so annoying, trending on Hot Search list everyday. They might have gotten married to trend on Hot Search."