Bea Hayden (郭碧婷) and Jacky Heung's (向佐) relationship has been highly publicized ever since the two announced they were dating after meeting on a variety show two years ago. After televising their Italian wedding in September, pregnancy rumors started swirling in November. However, Jacky Heung said his wife shouldn't be pregnant at the time. In the past few weeks, the pregnancy rumors were rampant again after Bea Hayden was spotted with a bulging belly.
Jacky Heung's Response on Bea Hayden's Pregnancy Rumors Got Netizens Scratching Their Heads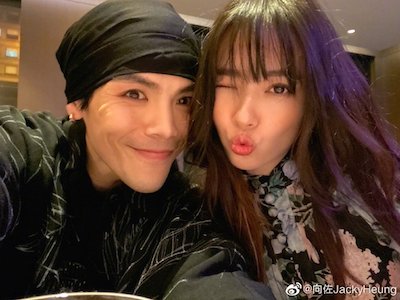 Why were Bea Hayden and Jacky Heung Fighting on Their Honeymoon?
On June 28, Bea Hayden's post had people worried about whether she was suffering from prenatal depression. Her post read, "The day of waking up and realizing the truth will eventually come. When that time comes, will enlightenment suddenly come and everything becomes clear or will it be regretful of the past and repent endlessly?" Rumors started circulating that there were problems in their relationship. However, it was Jacky Heung's mom, Tiffany Chen (陳嵐), who left a comment and comforted Bea Hayden.
Jacky Heung and Bea Hayden Haven't Registered Their Marriage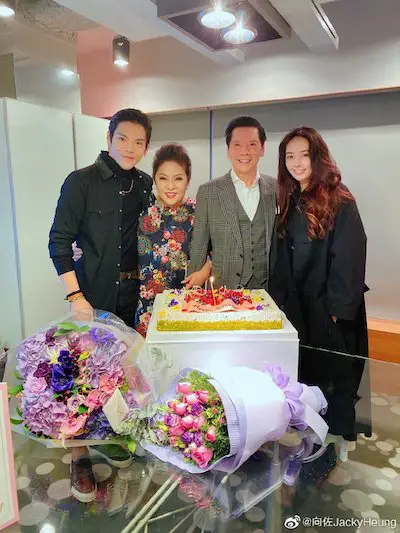 Bea Hayden and Jacky Heung Reportedly Got Married in Italy
Marital discord was shattered on July 20 as it was Jacky Heung's birthday. He dedicated his birthday post being thankful for his parents and wife with a picture of him and Bea Hayden and said he would be by her side very soon. Bea Hayden reposted his post with a birthday cake. Tiffany Chen also wished her son a happy birthday, but in addition to that, she revealed the couple were expecting their first child. Her post read, "Both of you are 36 years old. Add it up together, it's like Long Wu (Jacky Heung's dad, Charles Heung) daddy's age. Long Wu was also 36 when he had Jacky Heung. You guys are also like us and willing to give a rat baby at 36 years old to us. That's why all this is a good fate of coincidence. Wishing you guys to be sweet, blessed, and happy til old age."
The couple haven't responded to Tiffany Chen's pregnancy revelation yet.
Bea Hayden and Jacky Heung Reportedly Welcome a Baby Girl