A former Cathay Pacific flight attendant by the name of "Ah Sa" (阿Sa) became a Youtuber after getting laid off from the company. She became known for sharing a lot of secrets about her celebrity encounters and experiences from former colleagues. Her latest gossip reveals are centered on the newly crowned 2020 Most Popular Male Character, Owen Cheung (張振朗), and Most Popular Female Character, Katy Kung (龔嘉欣).
Vincent Wong and Owen Cheung Reveal How Poor They Were Before Making it Big
Owen Cheung's Ex-Girlfriend, Apple Chan, Making a Name for Herself in Singapore
Ah Sa revealed that she had already heard some stories about Owen Cheung previously and already didn't have such a good impression of him. What triggered her to talk about Owen Cheung was this line in his thank you speech, "My family taught me, you must know how to respect others before others will respect you." Ah Sa said, "I have a friend who frequently does extra work. A few years ago, I asked him which actor he thought was especially worthy of hate? He pointed it was Mr. Cheung." Her friend said Owen Cheung would act like he's the "big brother" and would treat people differently based on their status.
Skypost reached out to Owen Cheung for a comment on these rumors and he said, "I won't comment on things that aren't true. Thank you."
Owen Cheung Couldn't Hold Back from Cursing at Vincent Wong in "Al Cappuccino" Bloopers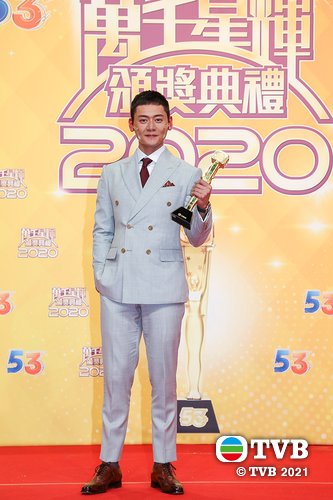 Ah Sa also praised Katy Kung's performance in "Death By Zero" and said both her awards were well deserved. She felt Katy Kung's teary thank you to Wayne Lai came from the heart. Ah Sa also complimented Wayne Lai for being a very good person. She revealed when Wayne Lai was best actor, even TVB's cleaning employees would purposely go to the recording studio to congratulate him. Ah Sa jokingly said, "Mr. Cheung really needs to learn this, treating everyone the same so everyone at the company from top to bottom will then respect you. This is how you really get respected by others."
Katy Kung Rumored to Have Split from Wealthy Malaysian Boyfriend
Katy Kung Denies Dating Wealthy Malaysian Businessman
As for Katy Kung's love life, Ah Sa said she heard from a Malaysian flight attendant that Katy Kung chose her career over her relationship. She said, "A lot of people know Katy Kung once had a really rich Malaysian boyfriend who loved her a lot. He would let her use his money however she wanted. This silly girl could've been a housewife, but because of her work as an actress, she gave up on this relationship. Heard from my Malaysian friend that people already received the wedding invitations. She could've married into a wealthy family, but she is very persistent about her acting career and gave up being a housewife."
Jack Hui Clears the Air on Being Third Party in Katy Kung and Patrick Tang's Relationship Years Ago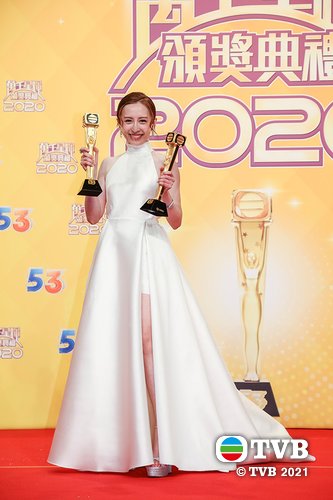 Katy Kung was once rumored to be dating a rich Malaysian businessman, Bryan, who had gave her money to invest in her hot pot business in Malaysia. However, Katy Kung denied it saying her partner is a friend from Hong Kong and said they were just friends. Last October, it was rumored Katy Kung and Bryan split because of the long distance. Katy Kung said they have always been good friends and prioritized work and her goals over other matters.