TVB actor, Jack Hui (許家傑), started getting noticed after portraying "Water Fai" (送水輝) in "Come Home Love – Lo and Behold" (愛‧回家之開心速遞). He has been in the industry for 10 years, but it wasn't an easy path. He was on a radio show recently and talked about his experiences in the entertainment industry, including the old rumors accusing him of being the third party between Katy Tung (龔嘉欣) and Patrick Tang's (鄧健泓) relationship.
Katy Kung Denies Dating Wealthy Malaysian Businessman
Jack Hui joined the Mr. Hong Kong competition in 2009 and won first place. He signed with TVB shortly after. However, he recounts the first 2-3 years, he was given roles with very few or no lines at all. He also started to have financial trouble due to the lack of jobs. He said, "There was a time I couldn't give money to my family. There were a few months where I only got paid a few thousand dollars. There was even a time where I had to borrow money to survive." Luckily, he didn't give up and started to take singing and acting lessons. He finally got the opportunity when he was cast as "Water Fai" in "Come Home Love" and started getting recognized.
Strawberry Yeung Comes Between Jack Hui and Mandy Lam in "Come Home Love – Lo and Behold"
Jack Hui also expressed gratitude to senior actor, Tommy Wong Kwong Leung (黃光亮), for enlightening him during his darkest times and even introduced him to the inner workings of the movie industry. He's also thankful to his on-screen partner, Mandy Lam (林淑敏), for seeking him out to do work events together.
Jack Hui Shows Off Sculpted Body to Film Advertisement, Mandy Lam: His Chest is Bigger Than Mine
Jack Hui Says There Were Hard Feelings When He First Worked with Mandy Lam
Personal life and rumors
In these 10 years, Jack Hui has been very private about his love life. He has expressed he wants to keep his personal life private. He said, "Even though I am a public figure, I want my privacy. I hope everyone will focus on my work and not my love life because I am someone who lacks security. I hope to protect myself."
Jack Hui Kisses Kelly Fu Behind Mandy Lam's Back
When talking about how he was rumored to have come between Katy Kung and Patrick Tang's relationship back in 2012 and causing them to break up, he maintains his innocence. He expressed, "At the time, I explained it very clearly, but everyone still thought it was me. I'll say it once again. I didn't [come between them]. I was scared at the time because I didn't do it so why was I being talked about as if it was true? I've learned how to be cautious with my words and not get attacked."
Wayne Lai and Moses Chan are Hitmen in TVB's "Death By Zero"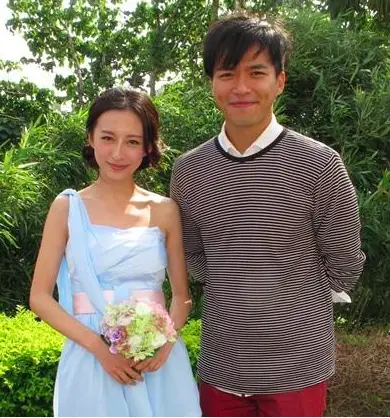 Katy Kung Rumored to Have Split from Wealthy Malaysian Boyfriend
Katy Kung and Patrick Tang started dating in 2010 after filming series "7 Days in Life" (隔離七日情). He is 15 years her senior. They dated for over 2 years until announcing their break up in 2012 over differences in their personalities and clarified there were no third parties. Even though it was an amicable break up, Patrick Tang has said he doesn't have much contact with Katy Kung while he still keeps in touch with his other ex-girlfriend, Selena Lee (李施嬅). When Patrick Tang got married in 2017, Katy Kung wasn't invited to the wedding either.
Former Flight Attendant Shares Gossip about Owen Cheung Being Two-Faced and Katy Kung Almost Marrying Wealthy Malaysian Boyfriend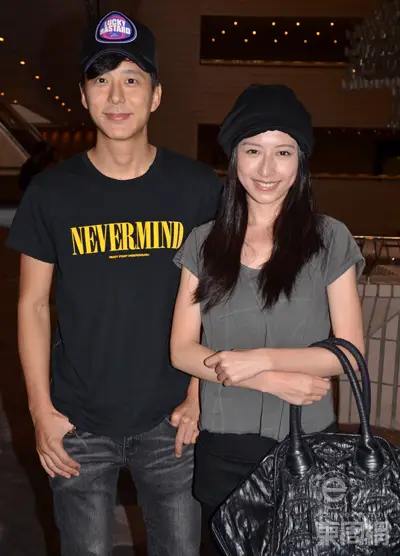 Credit: Ming Pao, hk.on.cc, Jack Hui IG, Eastweek Magazine