TVB actress, Katy Kung (龔嘉欣), was rumored to be dating a wealthy Malaysian businessman, Bryan, last December. When Katy Kung opened her hotpot restaurant in Malaysia with a partner, it was reported Bryan had invested money into the business. At the time, it was reported Bryan had bought a Porsche with "KB" on the license plate, abbreviated for "Katy and Bryan", for Katy Kung. However, Katy Kung had denied the rumors and said Bryan was just a friend.
Katy Kung Denies Dating Wealthy Malaysian Businessman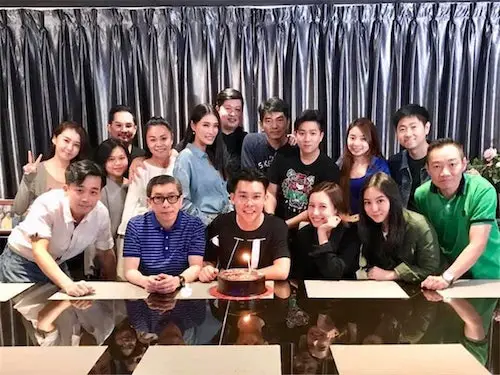 Jack Hui Clears the Air on Being Third Party in Katy Kung and Patrick Tang's Relationship Years Ago
Now there are rumors Katy Kung and Bryan have already split, seemingly over the long distance. Hong Kong media outlet, hk01.com, spoke with Katy Kung about her relationship with Bryan. She reiterated, "We've always been friends. My hotpot restaurant's partner is a friend who has been in the hotpot business in Hong Kong for many years. I am really enjoying being single right now. To me, working is most important. I have a lot of targets I still haven't reached yet. So I will focus more on my career and will not disappoint others."
Katy Kung Reportedly Vented about Rebecca Zhu Getting Special Treatment on Set
Rebecca Zhu Seemingly Clapping Back at Katy Kung's Complaint Post Regarding Her Diva Behavior
Katy Kung revealed her hotpot restaurant has been temporarily closed since the pandemic hit. From the "Little Wife Club", aside from Katy Kung, Grace Chan (陳凱琳), Jess Sum (沈卓盈), and Zoie Tam (譚凱琪) have already married. The four became good friends while working on the 2018 series, "The Forgotten Valley" (平安谷之诡谷传说).
Former Flight Attendant Shares Gossip about Owen Cheung Being Two-Faced and Katy Kung Almost Marrying Wealthy Malaysian Boyfriend
Credit: hk01, Katy Kung IG