In the Middle Kingdom (China), survival shows are king and a vehicle for budding artists to gain exposure and popularity. There will reportedly be 8 survival shows in 2021 from various networks and platforms. iQiyi produced a successful franchise that started with "Idol Producer" and its successor, "Youth With You". The streaming platform has a strong relationship with Yuehua Entertainment as they had 6 artists who already debuted in NINE PERCENT and UNINE combined. The streak was broken with THE9 in the second season of "Youth With You", when no Yuehua artist made it to the final 9.
YUE HUA's Trainee Survival Show, "What's Your Name", Starts Filming

Fortunately, that didn't ruin iQiyi's relationship with Yuehua. On October 22, it was announced iQiyi and Yuehua Entertainment are producing a survival show called, "To The Top" (下一站出道). The Chinese name of the show translates to "Next stop, debut". In 3 months time, 15 Yuehua trainees, three groups ready to debut will compete for the only spot to debut.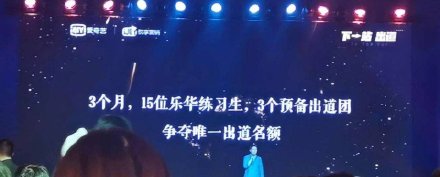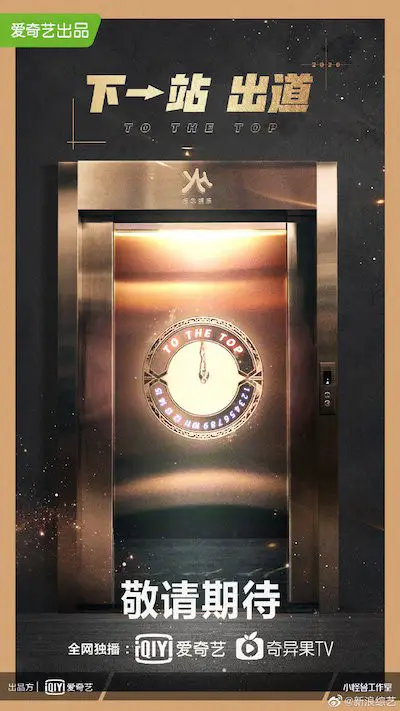 The CEO of Yuehua Entertainment, Du Hua (杜华), revealed fellow Yuehua artists such as Han Geng (韩庚), Wang Yibo (王一博), Meng Meiqi (孟美岐), Cheng Xiao (程潇), Betty Wu Xuanyi (吴宣仪), and NEXT will all participate in the show to witness their junior label mates' debut. Du Hua also revealed she will try her best to invite her idol, Andy Lau, to join "To The Top". The show is scheduled to air in Q2 of 2021.