Last month, Katy Kung (龔嘉欣) vented on her personal Facebook account about someone getting special treatment and ruining everyone else's schedule, while filming TVB series, "The Dripping Sauce" (大醬園). It was suspected she was referring to the female lead, Rebecca Zhu (朱晨麗). Katy Kung later deleted the post and didn't clarify who she was talking about when asked by the press. Rebecca Zhu at the time also responded saying she understood why people felt the need to vent to relieve stress due to the long hours and filming during summer. Everything seemed fine until Rebecca Zhu made a post on Weibo today directly addressing the rumors of her alleged diva behavior and getting special treatment on set.
Tension Between Tony Hung and Rebecca Zhu Rumored to Have Escalated, Only One to Return in "Wonder Women" Sequel?
Rebecca Zhu Talks about Current Relationship with Tony Hung and His "No Comment" about Her
In her post, she said:
"Filming series, "大酱园" in these past four months, I've experienced the long sunny days and pouring rainy days. It's extremely suffering. Everyday, I am so tired, I don't even want to go online (nor do I have time to go on)! There was a time where I did go to the hospital for heat stroke due to filming. So I was forced under these circumstances to take a day off from filming. (NOTE* I only took one day off during the entire filming process.) I also got the understanding from the crew and they also made arrangements in time.
Katy Kung Rumored to Have Split from Wealthy Malaysian Boyfriend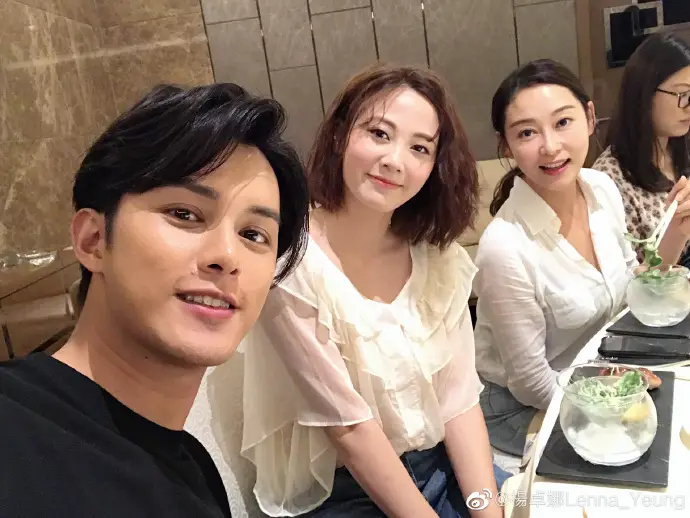 Rebecca Zhu Complains about Tony Hung Improvising Too Many Sudden Intimate Scenes
Being the lead is not easy. I definitely understand the principle of having good work ethics in order to gain success. That is why all along, I've tried to share positive energy with everyone. However suffering it is, I don't like to complain so much and I don't wish to explain so much! However, due to recent multiple attempts to discredit me, has made me realize one thing, keeping silent and not explaining will not appease the situation.
I don't want to say unnecessary things. I only hope a lot of out of context speculations or smear campaigns, please don't drag me into this, okay? If you want to start rumors, go further away! Won't send you off! Thank you!"
Katy Kung Denies Dating Wealthy Malaysian Businessman
Jack Hui Clears the Air on Being Third Party in Katy Kung and Patrick Tang's Relationship Years Ago
It's unclear what triggered Rebecca Zhu to address this issue again, but she mentions there were multiple smear campaigns against her recently. It does seem like she is responding back to Katy Kung's post complaining about someone acting like a diva on set. However, Rebecca Zhu's relationship with the cast and crew seems to be fine as they recently just celebrated birthdays for few of the cast members. Katy Kung was also missing from the celebratory dinner for end of filming.
Katy Kung Reportedly Vented about Rebecca Zhu Getting Special Treatment on Set
Hong Kong media outlet, hk01.com, reached out to Rebecca Zhu and Katy Kung for a comment. Rebecca Zhu responded, "Purely just expressing my thoughts. It's not being used for other purposes. Thanks for your concern."