Japanese dorama, "Ossan's Love"(大叔的愛) also known as "Middle Aged Man's Love", was a hit because of the quirky storyline that involved an office worker whose middle aged boss and male roommate both confess their love to him. The series was especially popular in Hong Kong to the point that ViuTV adapted the series into a remake for the Hong Kong audience.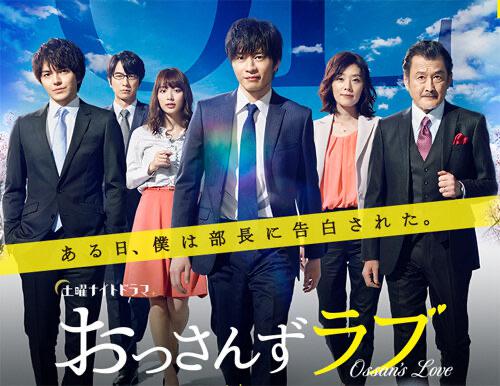 On February 8, ViuTV held a press conference with the cast of the series, Hong Kong boy group MIRROR's Edan Lui (呂爵安) and Anson Lo (盧瀚霆), Kenny Wong (黃德斌), and more. This is Hong Kong's first BL series in history. Edan Lui will portray the main lead, "Soichi Haruta", while his MIRROR member, Anson Lo, plays the role of his roommate. Veteran actor, Kenny Wong, plays Edan Lui's boss. The three of them work at an insurance company.
Edan Lui revealed ViuTV had already decided to film a remake of "Ossan's Love" back in mid 2020. The series will have 15 episodes and has already filmed a third of the way. Edan Lui revealed they have filmed one kiss scene so far.