Divorce rumors have plagued Angelababy (杨颖) and Huang Xiaoming's (黄晓明) marriage for the past few years. The couple have repeatedly denied the rumors, but they still keep haunting the couple based on every move they make. The divorce rumors were essentially shut down when Huang Xiaoming wished Angelababy a happy birthday this year. Huang Xiaoming was also spotted filming Angelababy while she was on stage at the "2020 Weibo Night" awards ceremony.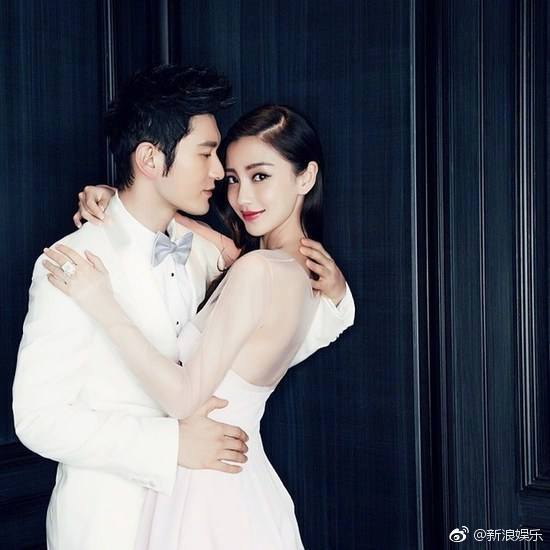 However, netizens got a little too excited when Angelababy posted this picture on Instagram that shows a painting with the words, "Are you cheating on me? No, I am not." On the side of the painting, it says, "The truth is not important. Happy Valentine's Day".
Netizens started leaving suggestive comments about Angelababy's relationship with Huang Xiaoming. Due to the heated discussion, Angelababy left a comment on that post, explaining, "I just shared the painting because I think it looks good. No need to over-interpret it." She later deleted the post to avoid further misunderstandings.