Simon Gong Jun (龚俊) has been experiencing a surge in popularity since his series with Zhang Zhehan (张哲瀚), "Word of Honor" (山河令), aired. Even Gong Jun has admitted that he has become more popular because of the show. However, with fame and popularity comes at a cost of personal freedoms. On March 13, Simon Gong was at the Beijing airport traveling to Hangzhou to film a variety show. Things started to get rowdy at the Beijing airport when fans were crowding Gong Jun.
However, things were even crazier after he landed in Hangzhou. A large group of fans were crowding Gong Jun, immobilizing anyone from moving.
Things got so out of hand that there was reportedly someone's hair extension or wig and a boot found at the airport after the crowd dispersed.
It also got dangerous as Gong Jun helped someone get up after falling down.
After the commotion at the airport, Gong Jun posted this picture on Instagram with the caption, "Let's escape together."
Prior to the March 13 event, someone had already hacked into Gong Jun's flight itinerary and checked in for him. He went on Weibo venting at the people who kept changing his seat. He said, "Can you not help me check in? This time it's not just 'Wen Kexing' vomiting blood. I am also vomiting blood ! ! ! (I've been fighting back and forth with you to change seats 4 times this whole afternoon. Won't you be embarrassed seeing each other tomorrow?"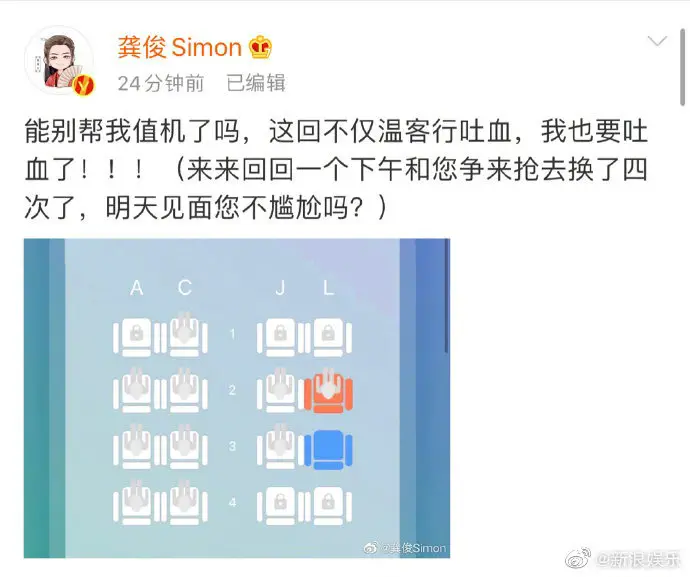 Gong Jun has previously said in an interview that he doesn't wish to see fans sending him off or picking him up at the airport due to safety concerns, risk their own health because of the pandemic, and being an inconvenience to others.