According to Oriental Daily News, they reported Hong Kong actor, Liu Kai-chi (廖啟智), has been diagnosed with stomach cancer. It's reported Liu Kai-chi found out about his diagnosis last year, but has handled the matter very privately as he doesn't want to bother anyone or have anyone worry about him.
Liu Kai-chi is 67 this year and has been in the industry for over 40 years. He has been married to former TVB actress, Money Chan Man-yee (陳敏兒), since 1987. The couple have three sons, but they lost their youngest son, Liu Man-lok, in 2006 after a three year battle with leukemia.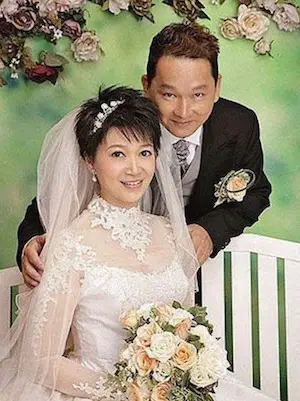 Oriental Daily News reached out to Liu Kai-chi about the stomach cancer rumors. Liu Kai-chi didn't deny it, but said, "Thanks for your concern. I'm old now, so the body is breaking down. My body is indeed unwell. So I need to fix it earlier." Liu Kai-chi also had to quit a series because of his health as he is concentrating on conditioning his body.
When Oriental Daily News pressed on further whether it was stomach cancer or not, Liu Kai-chi responded, "Please understand I need a peaceful environment to condition my body. I know everyone is concerned. But if there are too many questions, even though it's out of kindness, it can also be a type of burden. I hope you guys understand."
Credit: hk.on.cc