Simon Gong Jun's (龚俊) popularity has shot up significantly since "Word of Honor" (山河令) aired. Since then, he has been busy making the rounds to promote the series and going on variety shows. Simon Gong and Zhang Zhehan (张哲瀚) were guests on episode 9 of "Ace Vs. Ace 6" (王牌对王牌 6). During the last segment, guests picked an item from the "Ace Limited Store" and explained why those chose it. When it was Simon Gong's turn, he chose the "time travel cell phone". He explained he would want to call his grandfather back in 2015.
Simon Gong revealed his grandfather really loved him during his childhood and would especially spoil him. In 2013, his grandfather was diagnosed with late stage throat and neck cancer. Simon Gong graduated from college in 2014 and stayed in Shanghai to work as a model. Once his advertisements came out on television, his grandfather would always stand by and wait to see Simon Gong even if he only had one scene.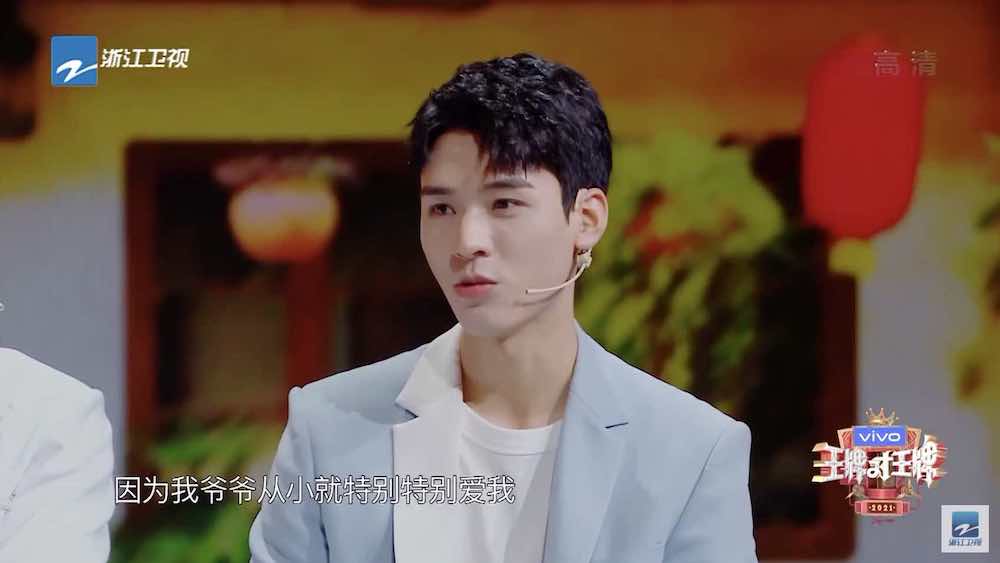 In 2015, Simon Gong's grandfather's condition was deteriorating. When he saw Simon Gong's advertisements, he would call him, but he couldn't hear what Gong Jun was saying anymore. However, he would still loudly tell Simon Gong he was very happy. One day in 2015, Simon Gong received a call from his father that his grandfather was in grave condition and told him to hurry and fly back to Sichuan. Simon Gong immediately booked his flight home.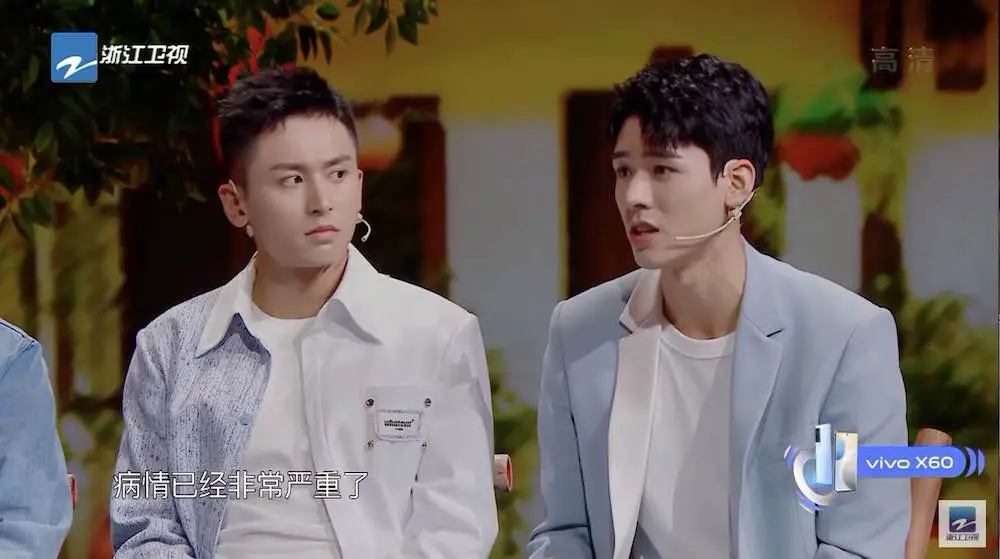 At that point, Simon Gong's grandfather couldn't hear or see anymore and was just laying in the hospital bed. When Simon Gong visited him at the hospital, his grandfather kept holding onto his hand and wouldn't let go. In the afternoon, Simon Gong's father suggested the family go home and let his grandfather rest. On their way home, Simon Gong's grandmother called and said his grandfather was on the verge of death. However, Simon Gong then said, "And then it was quite regretful", suggesting he didn't make it back in time to see his grandfather before he passed.
As to why he wants to call his grandfather in 2015, Simon Gong said, "I want to tell him his grandson's career is considered to be on the right track now. All these years you were only able to see my advertisements. Right now, I have a lot of television dramas and a lot of works. I also bought a home in Sichuan for my parents and grandmother, a big home. I will take care of them very well. They will also move in there to live."
Credit: Weibo (1)