We've already reached the halfway mark for survival show season this year. "CHUANG 2021" (创造营 2021) has just finished airing the second public performance on March 28 and there are already hashtags such as "Liu Yu expression management", "Caelan Cuban Leonardo Dicaprio", "AK little hook genius", "Rikimaru did the splits and even bounced three times", and "Mika falsetto empty inspiration".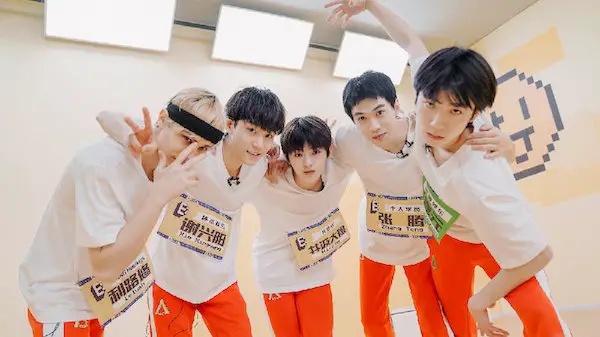 On the night before the second public performance, Sina Entertainment's independent label, "Yuli Studio", visited the "CHUANG 2021" camp and got a glimpse of the trainees' lifestyle. "Yuli Studio" checks in at 6:00 pm noting that the 55 trainees are all rehearsing probably until morning based on the occupancy schedule in the training room. By 10:00 pm, Liu Yu's team has already used up their time in the practice room. Their group continues to train in the basketball court. "Yuli Studio" had intended to do individual interviews with the trainees, which was met with some opposition due to the training schedule.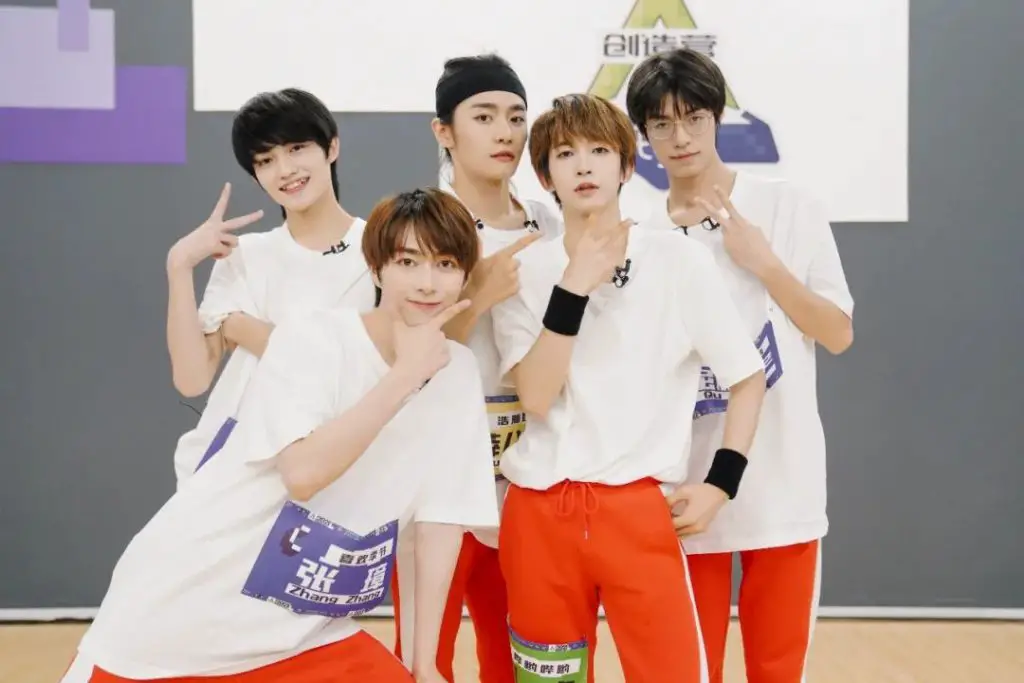 "Yuli Studio" brings up Bo Yuan (伯远) who is one of the older trainees on the show at 28 years old. Bo Yuan debuted in 2016 as part of the group, ZERO-G, which he previously said has more members than fans. Bo Yuan previously competed on "Idol Producer", but finished in 34th place. Bo Yuan revealed his company sent 12 people who were all younger than him to audition for "CHUANG 2021". He recalled other companies' trainees all had name tags. His was written on the spot at the last moment. However, he was the only one that made it in, which Bo Yuan didn't understand why.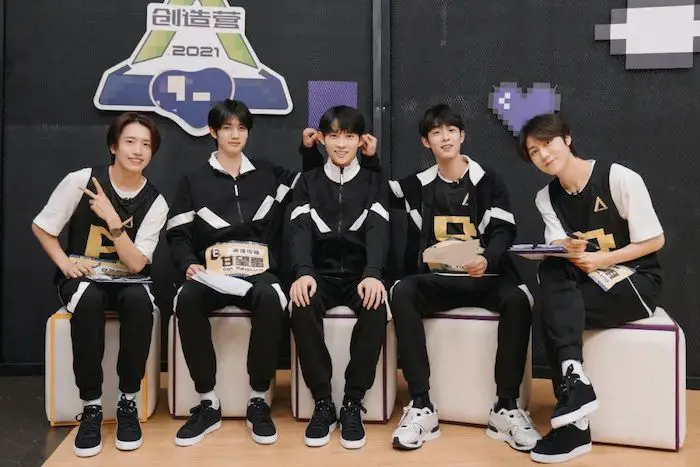 Bo Yuan candidly told "Yuli Studio" that so many years of his unsuccessful career in a boy band has made him feel exceptionally at peace. It has even made him accept "facts" that he is "not good looking", and has "no appeal to the audience". He was quite taken aback to see "Idol Producer" fans showing support for him on Weibo as he was sure the audience wouldn't remember him.
Rikimaru once mentioned on the show that he wanted to come to "CHUANG 2021" to challenge the relationship between popularity and skills. He said he still hadn't found the answer. Bo Yuan revealed that after the first public performance, Rikimaru asked him whether being an idol in China depends on looks or skills. He told him, "I thought about it and told him it depends on looks. He nodded his head expressing he understood."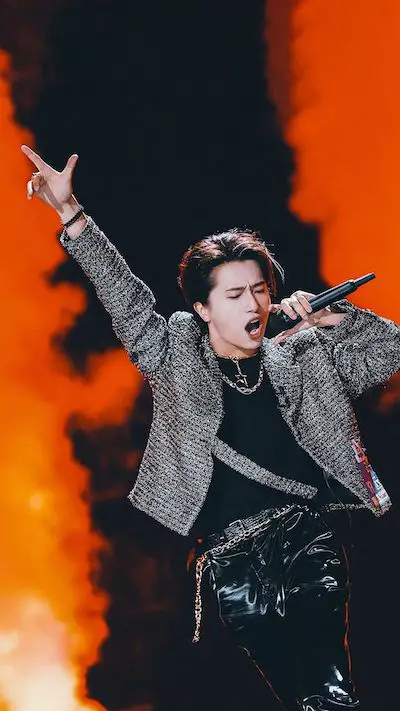 Prior to the second public performance, Bo Yuan was ranked 18th. He had previously expressed that he didn't understand it and felt he "should be seen". He had even suspected whether this season's "CHUANG" was not popular enough which is why they let an "old person" like him "get taken advantage". However, after the second public performance, "I Don't Care", not only was he the group's MVP, he also ranked 7th.
It's close to midnight. The "Ding Feng" team are still practicing in the basketball court. Hu Yetao (胡烨韬) is observing Oscar's performance and tells Zhou Keyu (周柯宇), "Zeng Hanjiang (曾涵江) doesn't look like the center, it looks like AK." The three of them are often helping each other. During the theme song recording, Hu Yetao would often be off stage trying to make Zhou Keyu smile on stage for his performance.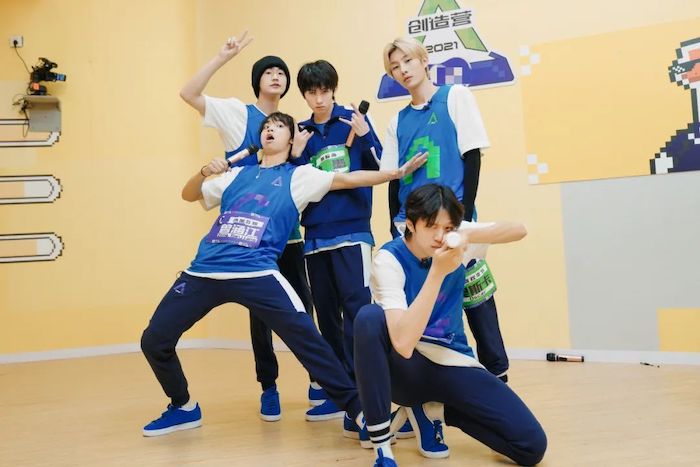 Hu Yetao revealed, "You know he has no expression. Zhou Keyu won't smile, but he looks really good when he smiles. The theme song requires that. That's why I am always trying to make him laugh. I would mouth to him, 'Smile'." After getting placed in the B class after the first public performance, it took Hu Yetao half a day to accept this reality. He said, "This ranking is very fair. No matter what we do here, we have to accept the audience's review and judgment. I can only do my best to give my best and show more of myself to them. I can't demand someone to like me. As long as someone likes me, it's already very good. It's enough."
While Hu Yetao's goal is to "engrave his name in one of the group's debut spot", his actual thought is to get into the finals first as he was ranked 25th prior to the second public performance. According to "Yuli Studio", Hu Yetao cut his signature long hair and chose "Believer" to shatter the public's inherent views of his image. Hu Yetao and Zhou Keyu practiced until 6:00 am on the day of the actual performance "because there are really a lot of hard working people".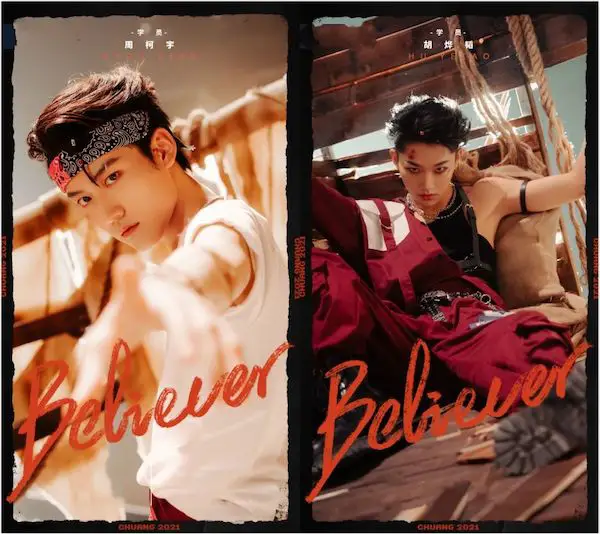 "Yuli Studio" then goes to the big hall on the third floor and runs into Rikimaru who is wearing sunglasses at night. He explains that he is a bit tired and perhaps didn't want the camera to film him in this state. Ichika, who refers to himself as "Vitamin Boy", is already eating vitamins to replenish his body. Ichika told "Yuli Studio" that he harbors the mentality that he will be leaving. So before filming started, he told staff members he wants to eat with his Chinese friends as it'll be hard for them to see each other after he leaves.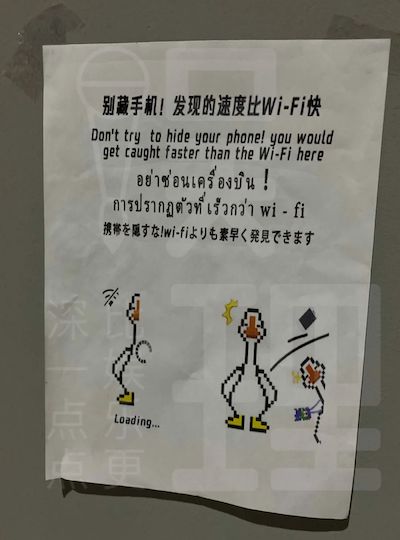 Ichika said, "I am really thankful to all the founders who voted for me. It turns out I am [part of the Vocal group] and not Dance. But I chose to challenge the "Crab Dance" for the second public performance to bring everyone the feeling of happiness and fortune. I think this is what an idol needs to do. This is the person I aspire to be — everyone's Vitamin Boy."
It's 2:00 AM and the cafeteria is filled with more and more people for a midnight snack. It's reported the most popular midnight snack at the moment is Lao Ganma's stir fried instant noodles. Hu Yetao had said the trainees are most active around 1:00-2:00 AM. While the show provides an official schedule everyday, on the eve of the second public performance, the schedule loses some of its authority as there is no end times with everyone training until the end.
Bo Yuan mentioned that compared to other shows, "CHUANG 2021" has made him a bit more tired. Aside from practice and the public performances, they have to film "Dorm Diary", "Are You a Werewolf", live streams, and other related recordings.
After 8 hours, "Yuli Studio" concludes their "day" and leaves the island.
Credit: Yuli Studio